Follow these four simple steps to adding Closed Captioning to your videos.
Step 1: Log into your account
Step 2: Upload a video
Upload a video using the "Upload" tab. Please allow the video to fully upload before moving away from the page. You can also record a video directly from your device using the "Record" tab.

Step 3: Request Caption
After returning to your "Home" tab, click on the name of the video you wish to caption. The internal player will appear. Underneath the player, the "Request Caption" button appears: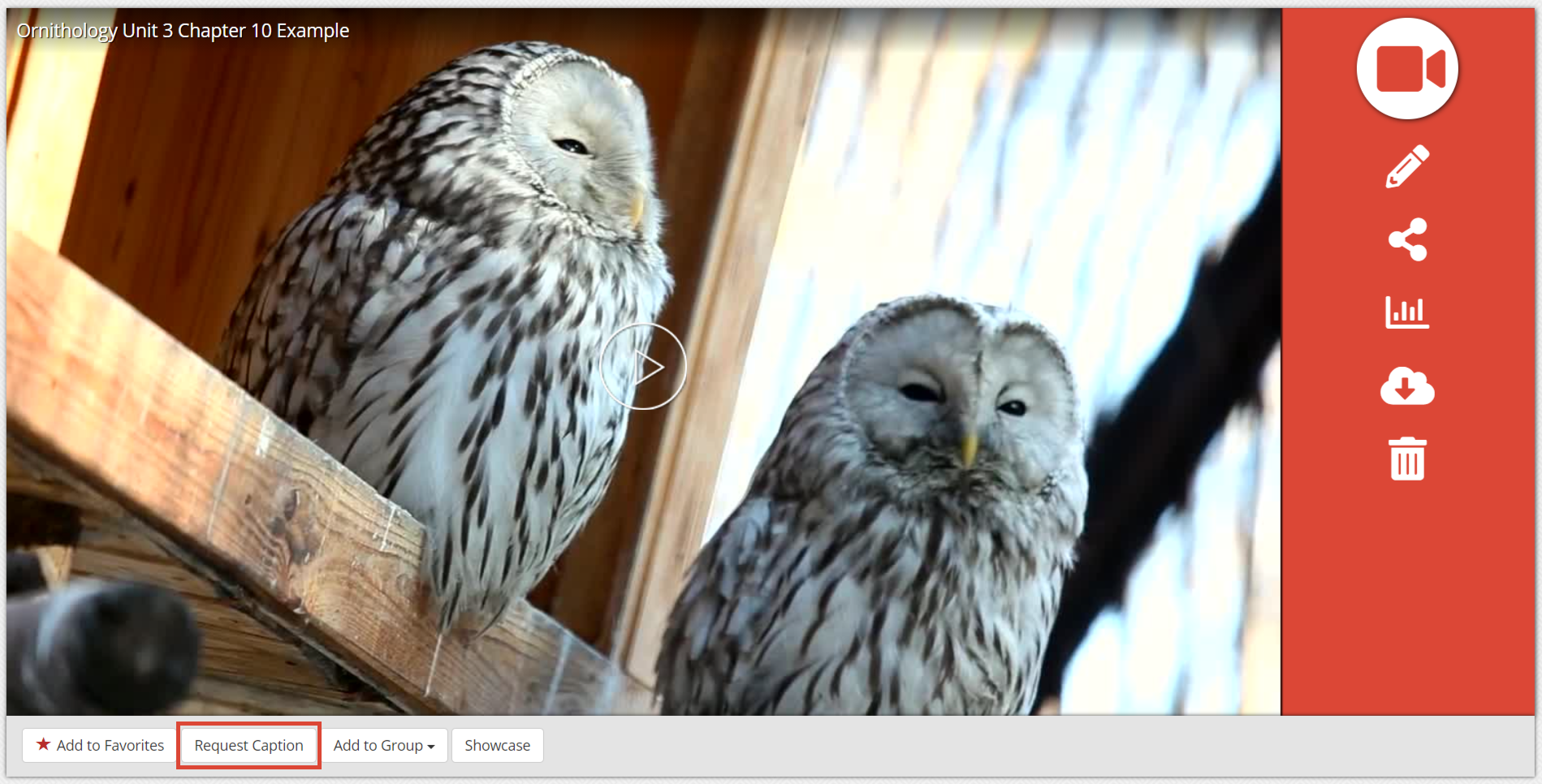 Step 4: Edit Caption
When the caption file has processed, the "Request Caption" button will be replaced with the "Edit Caption" button.

Optional Captioning
Below are some additional caption items that you may find helpful.
If you'd like to translate your captions to multiple languages, follow these simple steps to adding multiple languages.
You may create your own district-specific auto replacements. For example, you will find this tool helpful for people's names who have unique spelling. Follow the steps on this page for instructions.
If you're not sure how many captioning hours your district has used, you have the Manage Caption tool. Follow the steps described in this article for instructions.