Each time a user logs into their account, they will be brought to the home page, or as we like to call it, the Gallery.  The Gallery shows you a complete overview of all content added to a user's MyVRSpot account. At any time, regardless of what page a user is on within the system, clicking the Home button at the top of the page will always bring you back to your Gallery.
This page displays a gateway to all features available to you and all files you have uploaded to your account. Here is a tour of the home page: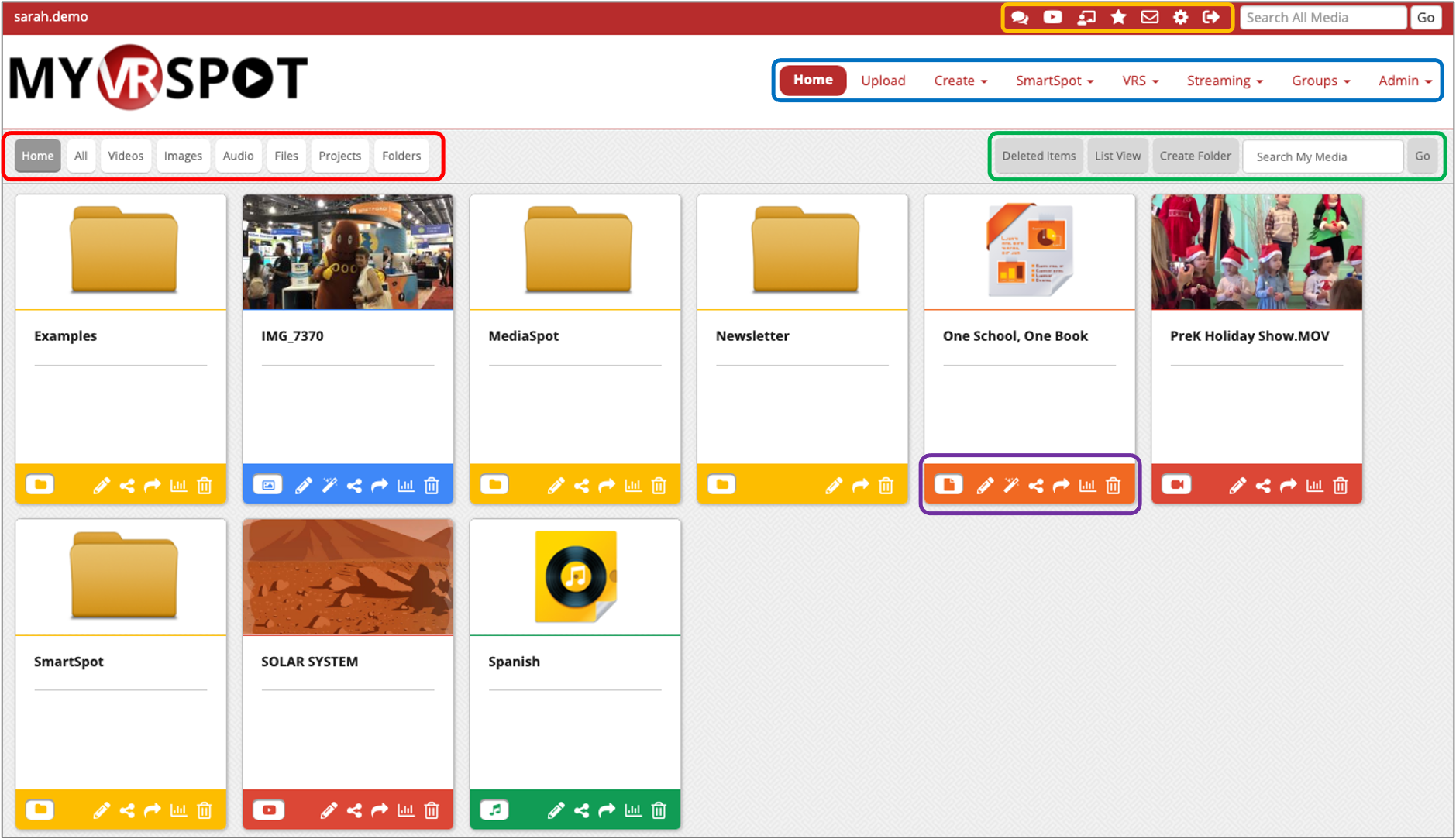 Media Sorting Menu: Used for sorting your media.  You can change your home screen view to display only videos, images, audio, files, projects, or folders.
User Settings Bar: These icons help you find the Customer Service contact page, Videos On Demand Showcase, Training Hub, access your favorite tagged videos, view your notifications, change your user settings, and logout.
Main Menu Bar: From the main menu bar you will find the tools to upload media, access the creative tools like the Recorders, Video Editor, and MediaSpot, access SmartSpot to create quizzes, access the Video Response System (VRS) to create an assignment, access your Live Broadcasting channel (if applicable), create or join Groups, and access Admin functionality.
Action Items: In this section, you can view your deleted items, change your display to a list view, create folders, and search your media.
Action Bar: These are the icons under each uploaded item.  These items help you have quick access to editing your content, sharing, moving items into folders, data tracking of media, and deleting your items.