Favoriting an item in your media gallery allows for quick access to it at any time. Follow the steps below to learn how: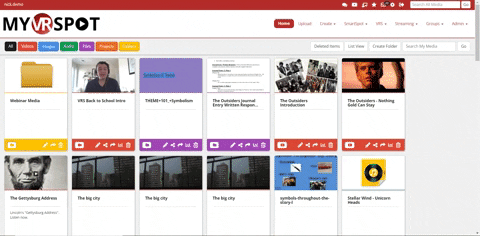 To favorite an item,  click on the thumbnail of the item in your gallery.

Clicking on it will take you to the item's preview page. From here, click the Add to Favorites button on the bottom-left side of the preview.
To access your favorite item, click the Favorites icon (star) on the top bar.
You can also remove an item from your Favorites by going to the media item and clicking the Remove from Favorites button.