To access your tracking analytics for a video, follow the steps below:
Locate the video that you want to access the analytics for within your gallery and select the Tracking icon (bar graph) on the bottom of the video thumbnail. 
By default, it will show you the last 14 days of data, but you can adjust the date range by clicking inside the date range field, selecting the dates on the calendar, and clicking Apply.
Total Page Views is how many times the player page was loaded, while Total Plays is how many times the video was actually played.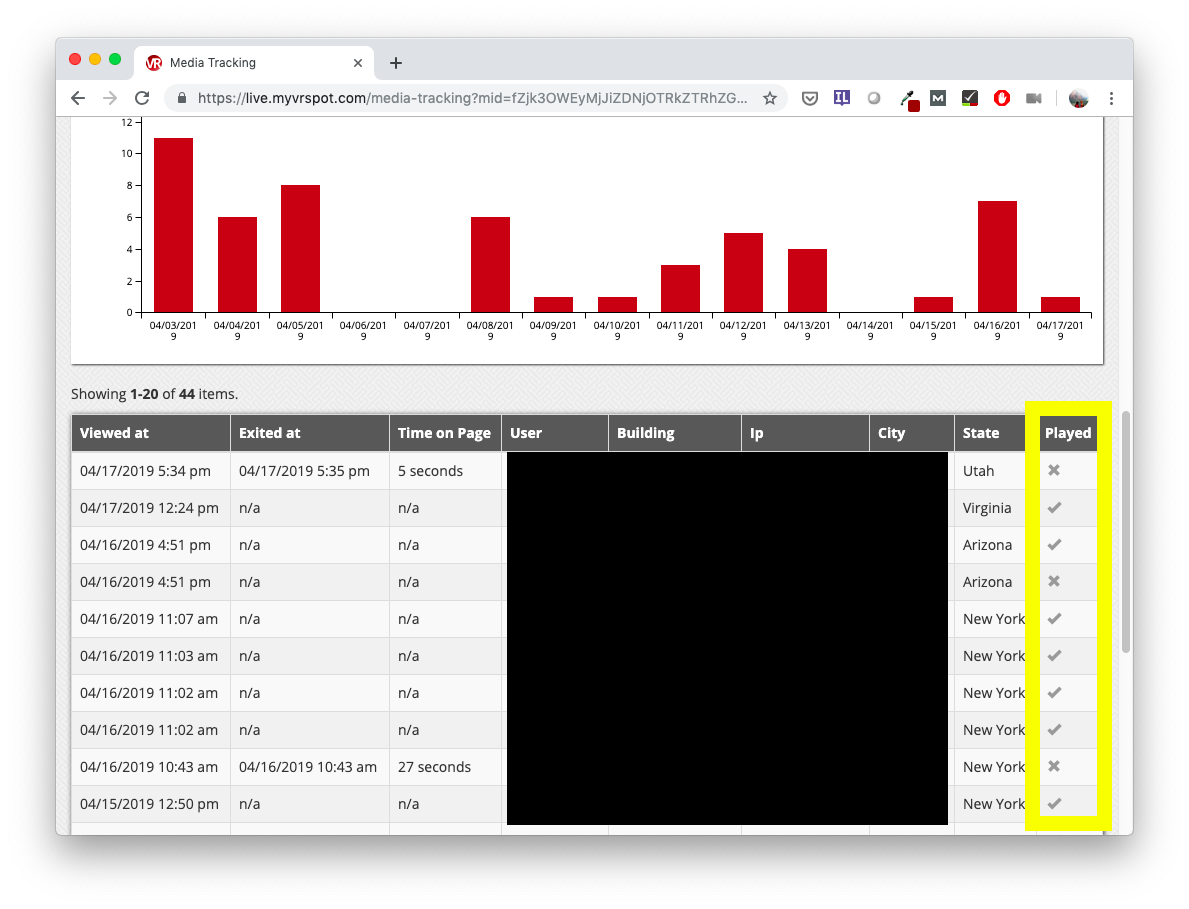 Other interesting analytics include what time the person started viewing the video's page, what time they exited, the amount of time on the page, their name (n/a if they are not logged in), their IP address, their city, their state, and whether they played the video. 
If the user played the video, click on the checkmark icon, and you can see how the user interacted with the video, such as pausing and skipping.