Adding Bookmarks to a video is similar to creating a Table of Contents. This is particularly helpful with longer videos, where you want to give the person viewing your video the opportunity to jump ahead to a specific section of the video. You can even add Bookmarks to uploaded YouTube videos.
Adding Video Bookmarks
To add a Bookmark, follow these simple steps:
Click on a video you want to add a Bookmark to.

Start playing the video and then press the Stop or Pause button when it gets to a point where you want to add a Bookmark.

When the video is stopped, scroll down a little bit and click in the text field where it says Bookmark Title, and type in the title for this section.

Since you stopped the video at the same place where you want the Bookmark to be, you can click the Current Position radio button.

Then, click the Add button.  This means when someone clicks that Bookmark, the cursor will jump to that section of the video and automatically start playing.

There is no limit to the number of Bookmarks you can create for each video.
Sharing and Deleting Video Bookmarks
You can share a Bookmark via URL or Embed Code. This will start the video from your bookmarked position, rather than the  beginning of the video and also displays the other Video Bookmarks.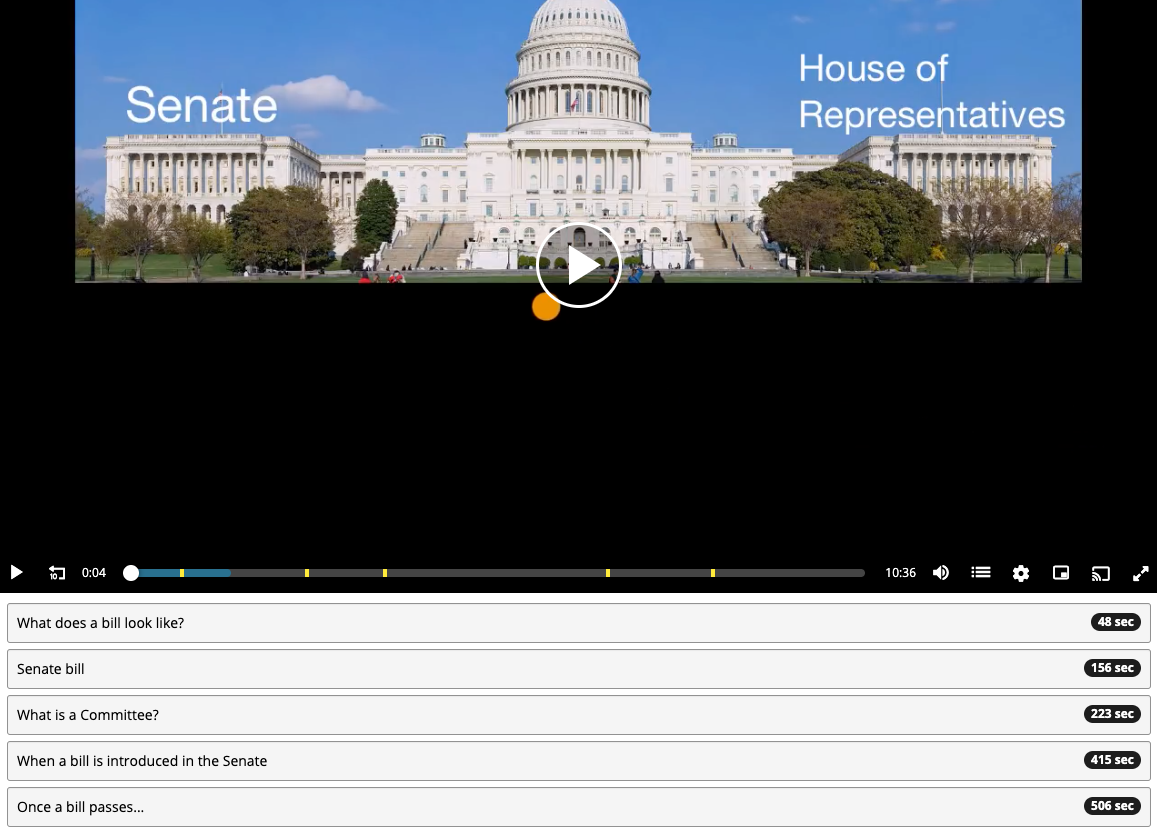 If you no longer want a Bookmark, you can delete it by clicking the trash icon to the right of the Bookmark title.