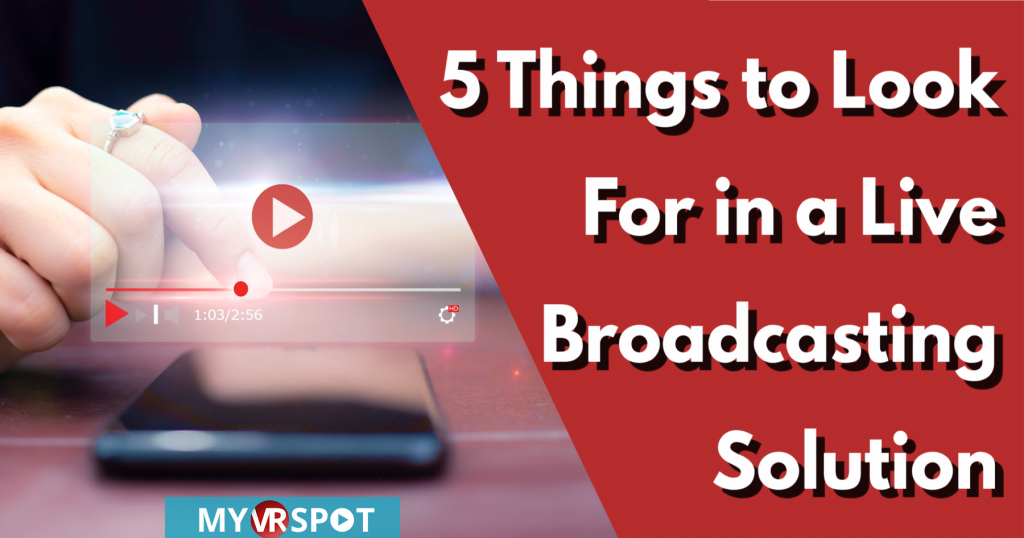 Finding the best live broadcasting solution for your schools is no easy task. Whether you're looking for a way to broadcast your school board meetings, morning news shows, sporting events, or anything else your schools deem stream-worthy, and whether you're looking for a hardware or software-based solution, it's important to keep a specific set of criteria in mind when comparing the many different solutions available on the market today. Before you start your search, check out these 5 things to look for in a live broadcasting solution:
Privacy & Security: Student safety is absolutely key in any piece of educational technology, especially when broadcasting events with students' faces being displayed. It's important to make sure the district retains full control over who can access your stream. Look for solutions that offer the ability to set passwords for public viewing, and that the district maintains one hundred percent ownership of any recording of those streamed events.
Customer Support: There's nothing worse than having a technical issue happen right in the middle of a live broadcast, with no support to help get you back up and running. To avoid this, look for a live broadcasting solution that offers reliable customer support, with a team that's available prior to, during, and after your event. Pro tip – Some solutions only offer a set amount of support hours for free, if they have any support at all, so keep things budget-friendly by finding a solution that offers unlimited support.
Mobility: Even if you are looking for a strictly hardware-based solution, there are times you may still want some type of broadcast mobility. Different live broadcasting solutions offer different levels of mobility. When broadcasting live events for schools, the ability to broadcast from a mobile device can make it or break it. Make sure the solution you choose offers that mobility to all users by default, as some platforms that are not designed for education require you to have a certain number of followers on their platform before being given the ability to broadcast from a mobile device. Also, make sure that the solution is fully mobile compatible, allowing viewers to view your broadcast from any mobile device.
Archive Streams: Does your live broadcasting solution automatically record and store your streams for you? There is simply too much going on in the moment of a live broadcast to have to remember to manually turn on a recording function. Keep an eye out for services that take the guesswork out of stream recordings, as they will typically save you frustrations down the road.
Education-Specific: Did you know there are live broadcasting solutions designed specifically for K-12 education? Ed tech experts have carefully crafted together live broadcasting features with the needs of students, teachers, and school leaders in mind. Beware of platforms designed for commercial audiences, as they can fall short of an educational institution's needs, where a solution built specifically for education is much more likely to cater to those needs.
With all these important criteria in mind, allow me to introduce you to MyVRSpot's Live Broadcasting solution. Over 3,000 schools across the country utilize this solution for their live broadcasting needs, and to great success! MyVRSpot offers a completely safe and secure live broadcasting solution that was indeed built specifically for K-12 education. It boasts completely unlimited customer support, the ability for authorized users to broadcast from a mobile device, and all streams are automatically recorded and stored for 24/7 access. Think this checks all the boxes for your school district's live broadcasting needs? Try the MyVRSpot solution for free for your next upcoming event!