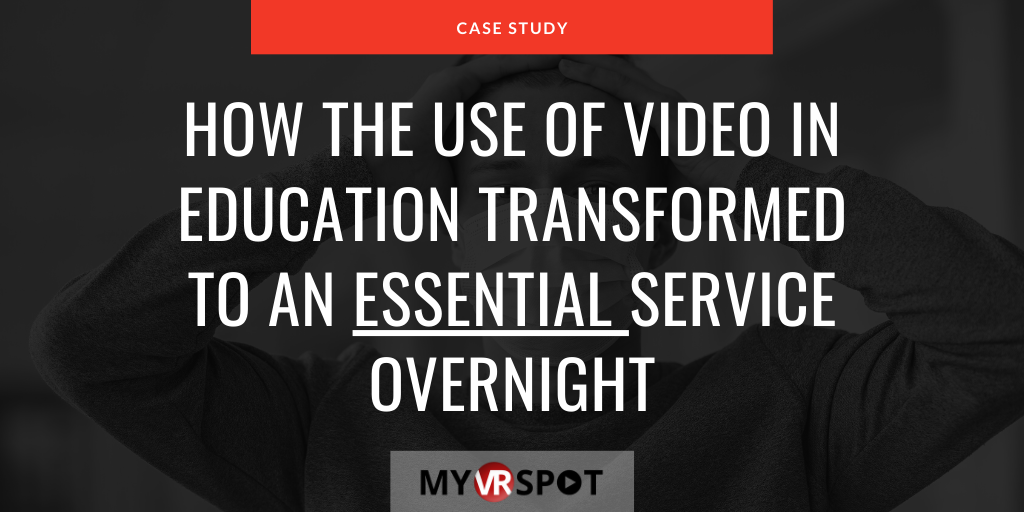 Case Study:
How the Use of Video in Education Transformed to an Essential Service Overnight
Once upon a time, only the savviest teachers in K-12 education introduced technology into their classroom lessons. And only the most forward-thinking districts provided the resources, training, and support to make it happen.
That mythical time ended abruptly in March of this year, when every teacher was expected to reach students remotely using video, online conferencing tools, streaming services, and other digital content programs.
Overnight, technology went from a nice-to-have concept to an essential tool for academic endurance during a global pandemic, the subsequent shutdown, and quarantine.
Across the country, districts scrambled to adjust to suddenly educating all students at home. Here is a snapshot of five of those organizations.  With each organization, three important questions are answered: How did they do it? What obstacles did they overcome? And just as importantly: what comes next?
Case Study #1: Glassboro Public Schools, New Jersey
Snow may have little to do with the spread of a global disease, but it sure helped prepare Glassboro Public Schools in New Jersey for a global pandemic.
Last year, the Glassboro team wanted to figure out a way for its 2,000 students to learn from home in the case of a snow day.  The original intent was to avoid any make-up days at the end of the year for days missed due to bad weather.
When the school system reached a "1:1" model of one laptop or Chromebook per student, the district planned "Cyber Learning Day" [CLD]: Students left at noon and had half the day to take their classes from home. It was the perfect training ground for the proverbial storm to come.
The first Cyber Learning Day was June 2019 for just the high school; the second was October 2019 for grades 7 -12. The third, planned for May 2020, was superseded by the quarantine.
During Cyber Learning Day, in a district where nearly 45% of students qualify for free or reduced lunches, the team found that 10% of students had spotty or no wi-fi access at home. Addressing this equity issue, staff reached out to families in both English and Spanish about free and low-cost internet resources. Once the at-home learning of the pandemic occurred, the school district was able to address these issues directly. Some students used phones, while some opted for paper packets with assignments.
"Our two Cyber Learning Days showed us that student participation would depend upon the relationship with the teacher, the interest level of the assignment, classroom experience with virtual tools, and the previous performance of the student," said Sue Kornicki, Supervisor of Curriculum and Instruction for the district. "We communicated these findings to the faculty after each Cyber Learning Day and emphasized the importance of each going forward. Many of our subsequent survey results indicate that our staff took this information to heart – although we still have room to grow in these areas."
Teachers found that several technology tools were indispensable in both helping to connect with students "live," as well as providing content for them to watch later. The district has access to the MyVRSpot system, providing them tools that allow teachers to upload videos into an internal program to promote file sharing and make them more interactive. Having a safe way to use content such as YouTube videos (normally blocked by the school servers) was a game-changer for the teachers and students alike. It was just a matter of everyone using the tools.
"Lots of kids said that the video lessons – especially when they can be stopped midway with questions and quizzes that engage the student – were highlights," said Kornicki. "The students can play, replay, pause, and watch when it's convenient, on their timetable. And teachers could feel the value of getting feedback from students in real-time. The silver lining for us?  Teachers who were resistant to a blended learning model, on-line and in person, are much less resistant now."
What that learning environment will look like when school returns in the Fall is anyone's guess. But the technology team must be ready for any scenario.
"We are unfortunately anticipating continued quarantine or planning for another extended time that we may have to be remote next year," said George Weeks, Director of Technology for Glassboro Public Schools. "But we now have the tools to be able to deliver on that. Districts are considering a virtual meet-and-greet in the Fall, for primary students who have never met their teachers, and live streaming will provide social context that students and staff need to connect. Electronic tools are going to be utilized even more going forward. Whether in a physical classroom or virtually, we are going to see a lot more."
Case Study #2: Berkeley County Schools, West Virginia
"It happened relatively quickly, and there was not a lot of warning that it would occur with this length and duration," said Derek Oldfield, Instructional Technology Specialist with Berkeley County Schools, of the pandemic. "We had a tidal wave of people trying to acquire new skills, and tidal waves of requests for support."
It may seem incongruous for a school district in the Eastern Panhandle of West Virginia to be thinking about all-consuming ocean currents. But with 19,500 students in four high schools, six middle schools, six intermediate schools, and 16 elementary schools all suddenly needing instruction from home — and all the accompanying technology needs — Oldfield and the team felt a tsunami of pressure.
To survive in the "new normal," the team focused on training, implementation, and communication. "I've been amazed at the resiliency of our teachers," said David Kenney, Director of IT for Berkeley County Schools. "A huge majority of them have done such a phenomenal job of adapting to this. Technology has been a huge part of it. They have used content we already had and have created new content. We have hosted trainings, had practical conversations, and focused on how to lay out asynchronous content."
With the MyVRSpot system fully implemented within the district, existing YouTube videos could be culled and shared, enabling teachers to create and distribute new content in a safe, protected environment. This included the ability to edit videos and insert ongoing quizzes and content. "It is interesting how valuable these tools have become," Oldfield said. "Teachers used to ask, 'where am I going to use this?' Now they are saying that these tools are really cool. What we are seeing is that there is a level of effective and healthy technology integration."
To further that integration process, Oldfield mobilized his training efforts using social media: he started posting daily in the district Facebook group under the hashtag #2minPD, with quick video snippets and information. "I found myself doing some things that I had never considered doing before," he said. "When the pandemic happened, I had to stretch the channels from where I was feeding out information. This way, I was able to get the information out quickly and had an enormous amount of feedback from teachers. They never would have seen that information as email or forwarded as a newsletter, but finding the channels where teachers already were made the difference."
In addition to helping teachers, the team had concerns from parents about helping students to connect using a variety of different devices. "We offered live family support, at different times during the week, to lead them through what we have available," Oldfield added. "Families have a multitude of devices and ecosystems, so it is challenging to have just one Zoom session, then be able to cover all the many apps and devices that they use."
Another concern: students who did not have access at all. "We have parts of our county that are really rural," Kenney said. "It's beautiful but doesn't get a good cell signal. For the short term, we focused on providing alternate lessons through educational packets, and discounted DSL and connection services through the local cable and phone companies. Schools extended Wi-Fi and antennas into the parking lots. The more options you have, the better off students will be."
While some schools provided free devices to students at home, Berkeley County Schools has a mobile population of students that often move in and out of the area – a "bedroom community" for Washington, D.C. and Baltimore, Maryland – and there is often a challenge in getting devices back.
Those apps, devices, and various technology tools have fundamentally changed the way that Berkeley County Schools provide education. The question is: how will things continue to change as we look at the next school year?
"Whether we're back to face-to-face instruction or entirely from home again, these skills will carry over," Kenney said. "We have a lot of options for people to use. And teachers can offer more support to families in an efficient way."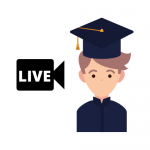 Case Study #3: Arkansas Department of Education
Scattered throughout the state of Arkansas are more than 260 school districts educating 479,000 students. Rural districts often sit tucked away in hard-to-reach places.
When the global pandemic hit and schools closed for an imposed quarantine, Daniel Collier, Technology Projects Coordinator for the Arkansas Department of Education [ADE], was one of the staffers charged with ensuring that all students – including those in rural districts – were still receiving an education from home.
Collier noted that creativity and flexibility were of paramount importance for all Arkansas teachers, in their assignments as well as their expectations, during the quarantine.
To get creative, curriculum specialists through the ADE partnered with local Public Broadcasting Stations (PBS). Educators curated the content from PBS, then developed lessons and activities based on the shows they selected.
"Access – and having enough bandwidth to make the curriculum useable – is a challenge for rural districts," Collier said. "Many schools are doing creative things to address the access issue: Some districts are providing devices so students can hotspot; schools are being flexible in letting students take equipment home; and some schools are extending wi-fi access into the school parking lots, so families can park and access the connection. We have some very creative, forward-thinking people who came up with these solutions."
ADE also partnered with the local Geographic Information System (GIS) to build a map of available wi-fi spots, so families could look up their nearest access point.
"Something we've seen a lot of is the leveraging of different partnerships that exist," Collier said. "As well as an increase in collaboration. Teachers aren't holding on to their lessons and activities; instead, they are opening up and making content available to anyone who can benefit. That only helps the students."
That process of sharing content was made easier via versatile standardized technology tools, developed in-house. One such tool was MyVRSpot – branded the "Digital Sandbox" in Arkansas – that provided a way for teachers to make basic web pages, create and organize videos, and link content. They could even drop YouTube videos into the Digital Sandbox and share the content with students in a protected, secure environment.
Collier also noted the creativity required by school districts beyond curriculum and instruction. "I even think about how districts did high school graduations," he noted. "Live streaming graduations as well as monthly board meetings. The pandemic has solidified that technology positions are needed and helped to show the value that our technology coordinators provide. We are very fortunate to have those positions."
In Arkansas – as well as the rest of the country – the conversation continues regarding what school might look like in the Fall. But one thing seems certain: "Technology use is only going to increase more," Collier said. "Regardless of us physically returning to school in the Fall or not."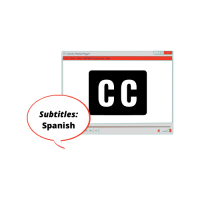 Case Study #4: Lincoln Public Schools, Nebraska
Nine years ago, the district office of Lincoln Public Schools burned to the ground, including the data center. Chief Technology Officer Kirk Langer learned a few things from the experience: preparedness, planning, and flexibility can make all the difference during a crisis.
"Being displaced, one of the biggest lessons we learned is that no matter where you are, you need to have a plan," he said, "because you never know what is going to come up and change things dramatically."
Little did Langer know during that crisis 9 years ago that a "new normal" in 2020 would bring an unprecedented situation to the entire world. "It's not the first time we have had to do something this difficult," Langer noted. "And we do have a plan."
Part of that plan was to provide the tools that recognize the different needs of the district's 45,000 students, teachers, and admins– all of whom had to quickly transition to distance learning and working from home in a way they hadn't ever done before.
The district leveraged relationships with local and national partners and came up with unique ways to share class materials. Elementary school lessons were broadcast through a local television channel to provide access to as many students as possible. To provide hotspot capabilities, AT&T shipped 1,000 phones to the school district for distribution to students in need. Local Internet Service Providers gave 60 days of free access to any family that met the federal guidelines.
The MyVRSpot solution enabled the district to upload and create video content, add closed captioning in five languages for multi-lingual, deaf, and hard-of-hearing students, then provided the ability for students to watch the recordings at their own convenience.
"Some would say, 'it sure is lucky you had MyVRSpot ready,'" said Langer. "No, we were prepared! I don't think we're particularly visionary to recognize that need. Ultimately, the feature set that MyVRSPot offered was compelling, especially when a massive tool like YouTube intersects with the needs of a school district. For MyVRSpot to provide filtering internet content for 40,000 students, that is a niche feature."
"What we're noticing is that the conversation is changing," said Jarred Rowe, an Educational Technology Specialist for Lincoln Public Schools. "It's not so much 'how do I get in front of my students with video?' but it's more 'I don't have my students in front of me. How do I know they are getting it?' Now we have the technology and the tools to tell them. You still need instructional strategies in place, but the technology and the tools will only make good instruction better. It allows our teachers to put context along with the content."
Kristi Peters, Educational Technology & Training Coordinator for Lincoln Public Schools, talked about the importance of flexibility. "Instead of being set in our ways, we looked at ways to be flexible so that students could get what they need," she said. "We have had to widen what we're able to do because we don't want to let the virus get the best of our educational system. That means opening the doors to new ideas – whatever that has to look like – and remain strategic in how we implement those ideas."
While being in a classroom face-to-face is the desired outcome for the 2020-2021 school year, Langer knows that Lincoln staff will be prepared regardless of how education looks in the fall. "We don't see technology as a replacement, but as an enhancement, to provide context within the content," he said. "Given that our students are grades pre-K to 12, having them at school and being able to engage them physically and personally is so very important. That's where we want to get. Once you see its benefits, you can't unsee them."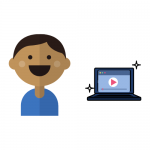 Case Study #5: Gunnison Watershed School District, Colorado
Nestled at 7,000+ feet in the breathtaking mountains of Colorado, ringed by ski resorts and reservoirs alike, Gunnison Watershed School District serves over 2,000 students in grades K-12 over three widespread areas of Crested Butte, Gunnison, and Marble.
The mountains provide a bounty of opportunities, as well as their share of challenges: one highway to get in or out; a phone system that is not always reliable; and unfortunate accidents that cut critical information lines.
But the biggest challenge for GWSD came on March 12, when all the school administrators met and made the decision to close all physical facilities due to the pandemic.
Katie Gallagher, Technology Integration Specialist with GWSD, felt prepared for what came next.
"The following day, I was standing in front of groups of teachers, guiding them through their new reality of emergency remote learning."
The team began distance learning the very next Monday. Soon, they started sharing the good things that were happening:
Focusing on connecting with kids, making them want to open the computer and come back
Distributing a fleet of mobile devices to ensure that every child had tools
Creating a digital planner for grades 6-8, outlining what the kids needed to know for the whole week in ONE document
Checking in with Advisory kids several times a week, first-thing in the morning, to provide connection and define expectations on engagement and communication with teachers
Purchasing hot spots for students and staff who needed them
Thinking critically about how to integrate technology into the classroom
The last point was key, as a technology audit at the beginning of the school year yielded the unfortunate observation that teacher access to technology was inconsistent, varying greatly based upon the teacher's comfort level. One major success from the shutdown: taking that disparate variety of online and streaming platforms teachers were using in the classroom and encouraging the use of just one platform: MyVRSpot.
"Teachers were thrilled to know that they could post a link and students could just click on it and watch a video," Gallagher said. "And as much as everyone wants this pandemic situation to be over, the neat thing is that everyone was thrust into this together and forced to try things they never imagined trying before."
Gallagher's advice? "Keep things really simple," she said. "That has been a foundation for us and kept us rooted. Think of the end-user, ease of use, and what each student's day looks like. With that simplicity and mindfulness, you can be thoughtful about what you're doing, and why. We talk about the Digital Divide, and who has access to what. That equity piece is just so huge."
While it is still unknown how the 2020-2021 school year will begin, Gallagher doesn't foresee these new technology tools going away. "When we go back to 'normal' – whatever that looks like — teachers will be thinking critically about how to use these services in our day to be more creative and more efficient with our time," she said. "I think it is here to stay, for sure."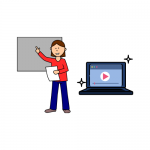 The Future of Technology in the Classroom (Whatever that Classroom May Look Like)
That "once upon a time" of elite teachers and forward-thinking school districts being the only educators able to incorporate technology into the curriculum has long passed. We may not know exactly what the future holds for school districts:  A return to campus? A hybrid model of in-class and at-home lessons? Continuing to learn exclusively from home?
But we do know, based upon the five organizations profiled, that video has moved from an occasional classroom experiment – something used for fun, occasionally and sporadically – to an essential service.  To maintain an equitable, high-quality learning environment, education's old paradigm around video technology must shift.  Whether it be in the brick-and-mortar classroom or learning at a distance, video now has a huge role to play in the education of our nation's students.
Trisha Oksner is a freelance writer and educator based in California. After seeing district use of electronic tools spike considerably during the quarantine, this case study was commissioned by MyVRSpot as an example of how technology use is changing education in America today – and how it will affect tomorrow's teachers and learners.