Follow the instructions below for changing your password or a password for someone else.
Student Passwords: The MyVRSpot staff is not able to change student passwords for security reasons, therefore, students will have to contact their teacher or administrator to have them changed or updated.
To do this, click Admin in the top-right hand corner, and click All Users, search for the student's name, and click the edit (pencil) icon right of the student's name. Under the User Information section, you can reset the student's password.
Teacher/Administrator Passwords: If you forgot your password, please use the reset password link on the login page. After entering your user email address, the system will generate an email to reset your password, which will be sent to the email address in your Profile Page. Please note that you must enter the same email address that's in your profile in order to use the password retrieval system.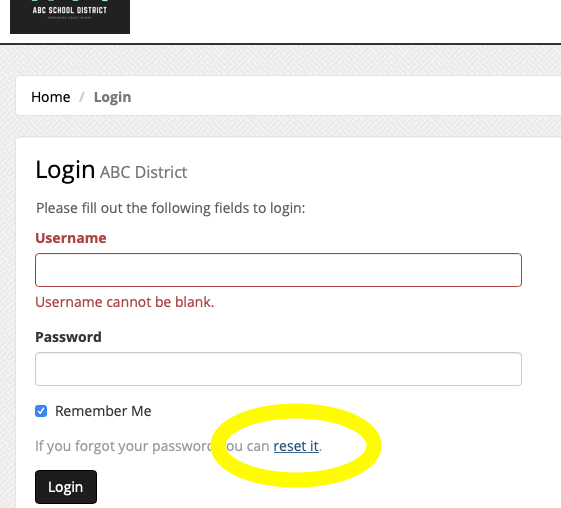 If you are able to login to the system, and just need to change your password, click on the My Account icon on the top right of the page.  If you are permitted, type a new password in the Password field, retype it in the Password Repeat field, and then move to the bottom of the screen and click the Update button. If you do not have this option, click the password reset link under the Update My Account section.

If you need any other assistance with logging into the system, contact us toll-free at (888) 237-6740 or send an email to support@myvrspot.com. If emailing us, please be sure to send the email from your school or district issued email address so that we can verify your identity.