Did you know you can receive email notifications or notifications within the MyVRSpot platform? Control your notifications for Notify Users messages, groups, and more, within the portal and by email, by following the following steps.
Notifications allow users will be notified of certain events that have taken place within the system.  Typical notifications include:
A new piece of media has been added to a group to which a user belongs.
A new SmartSpot quiz is available for a specific piece of media.
A new user has requested to join one of a user's groups.
A new VRS assignment has been assigned to you.
If there are any messages ready to be viewed, a small number appears in the top right corner of the My Messages icon, at the top of the screen.  To access messages, click on the My Message icon, and then on the actual message displayed.

Message Settings
A user can customize which types of messages they would like to receive.  To change these settings, click on Message Settings.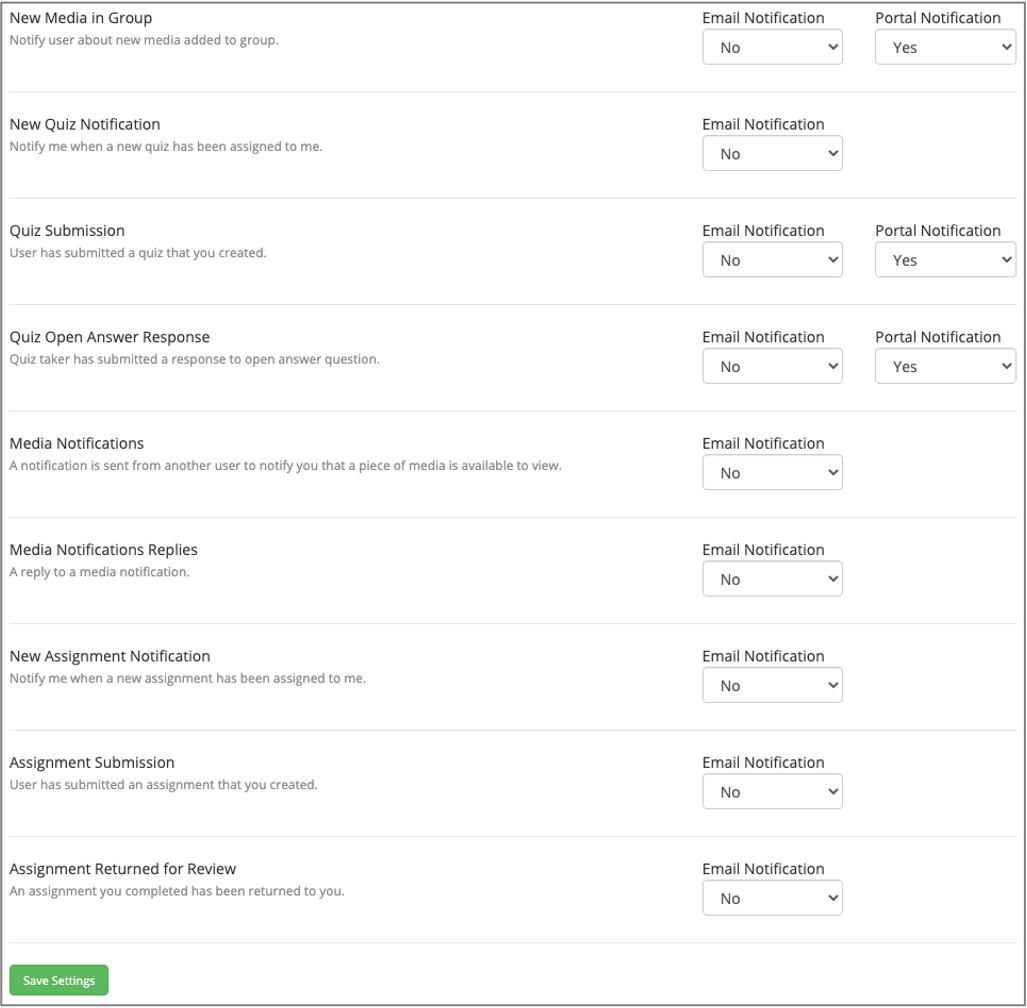 Users can choose if they want to be notified via email or via the MyVRSpot system (portal) by toggling between yes and no for the various settings.  Click the Save Settings button to make the changes.  To receive an email notification, a user must have a valid email address listed on their My Account page.