If you want to share a media file with the public but would like the viewer to input a password to view the video, then follow the steps below.
Note: Viewers that are logged into their MyVRSpot account will be able to view the media item without a password if their account has the required viewing permissions.
Step 1: Click on the Edit Attributes icon (pencil) of the media you want to share.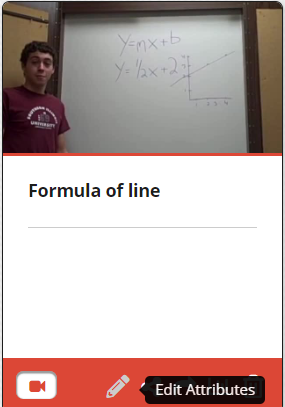 Step 2: Scroll down to the Media Permission section and select Require Password for Public Viewing, input a password, and then click Update at the bottom of the page.
Note: MyVRSpot administrators do not have access to this password, but you can change the password if you forget.

Step 3: Click the Share icon and share the media item outside of MyVRSpot with a URL or embed code.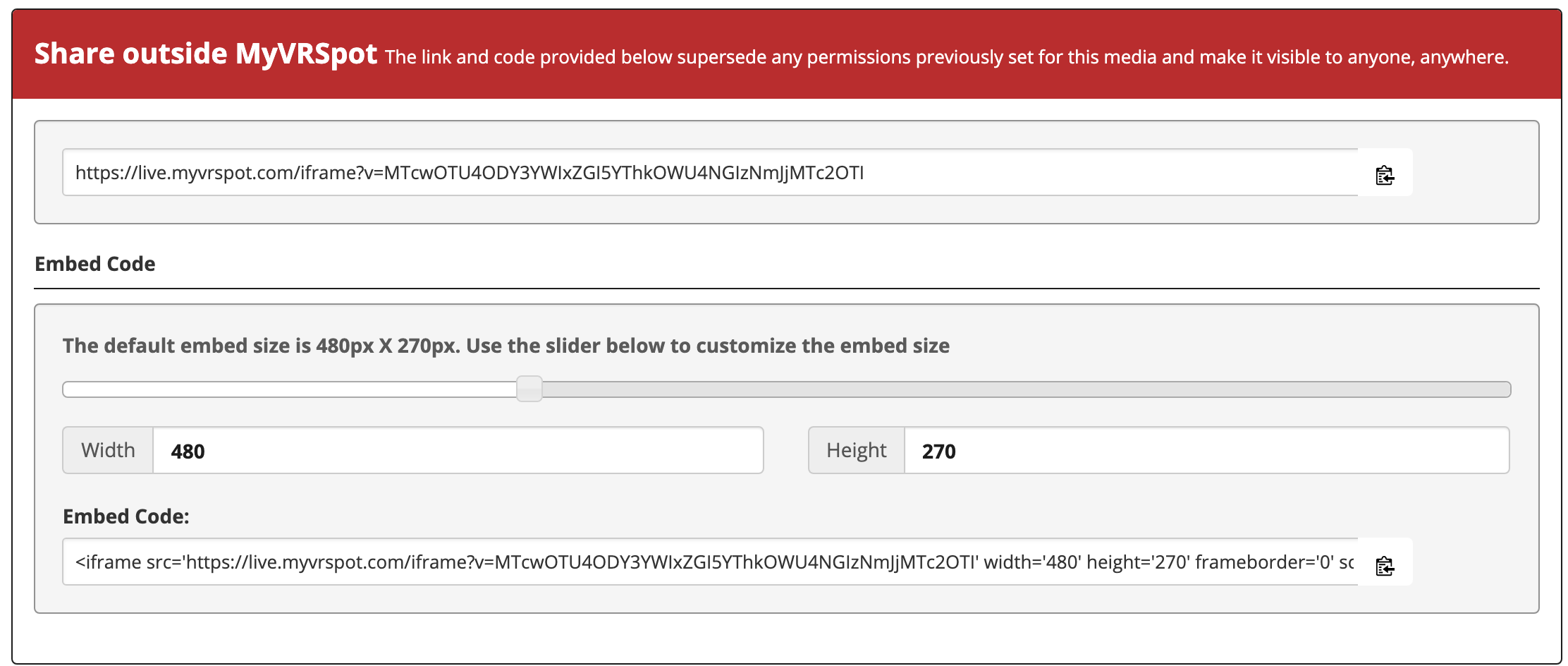 When your viewers want to view this video, they will get the message "Enter a Password to View this item" before they can view the media item.