Step 1: Go to the Google option on the MyVRSpot Upload page. From the drop down menu on the Drive search bar, click Folders.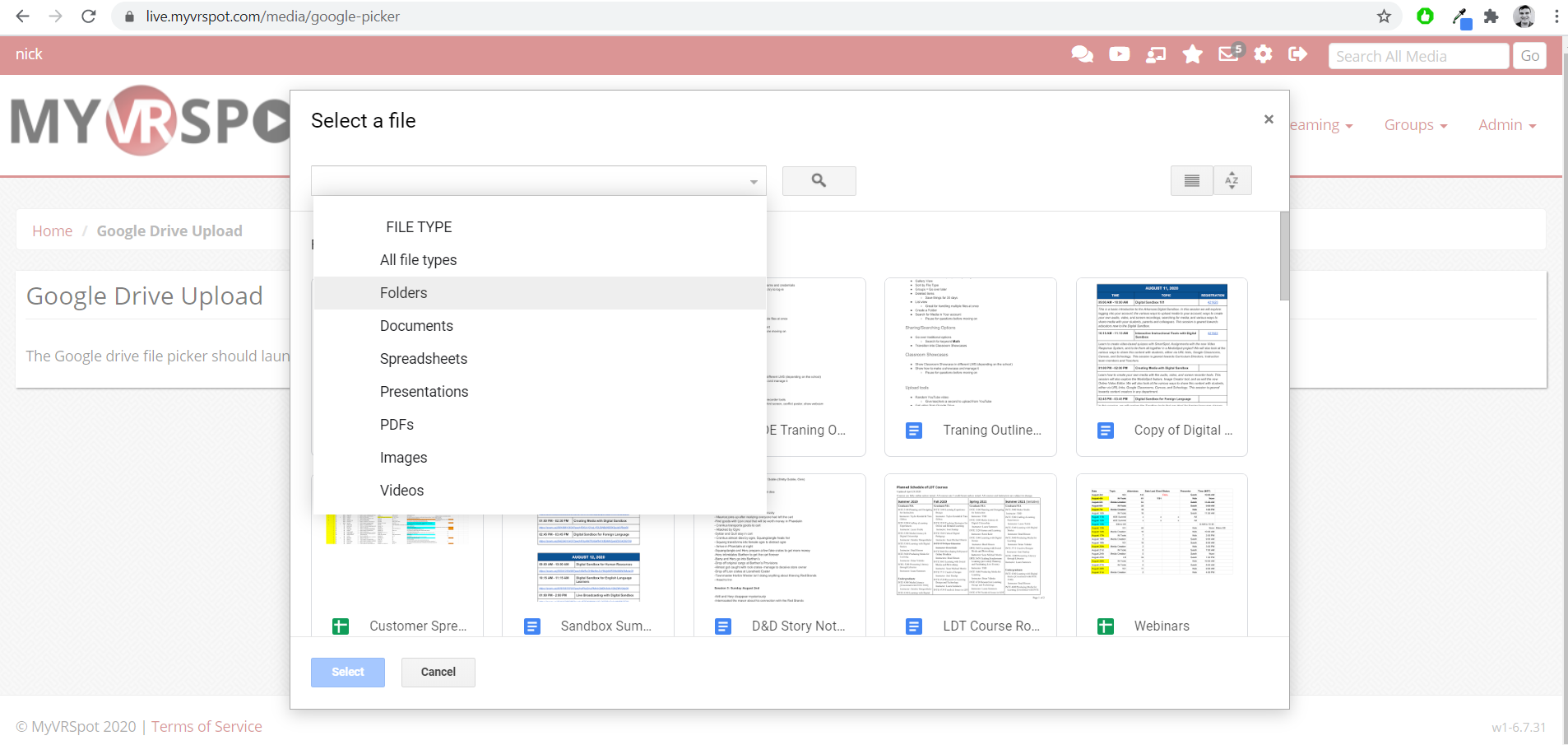 Step 2: This will bring up all the folders in your Drive. Click on the folder you want to access.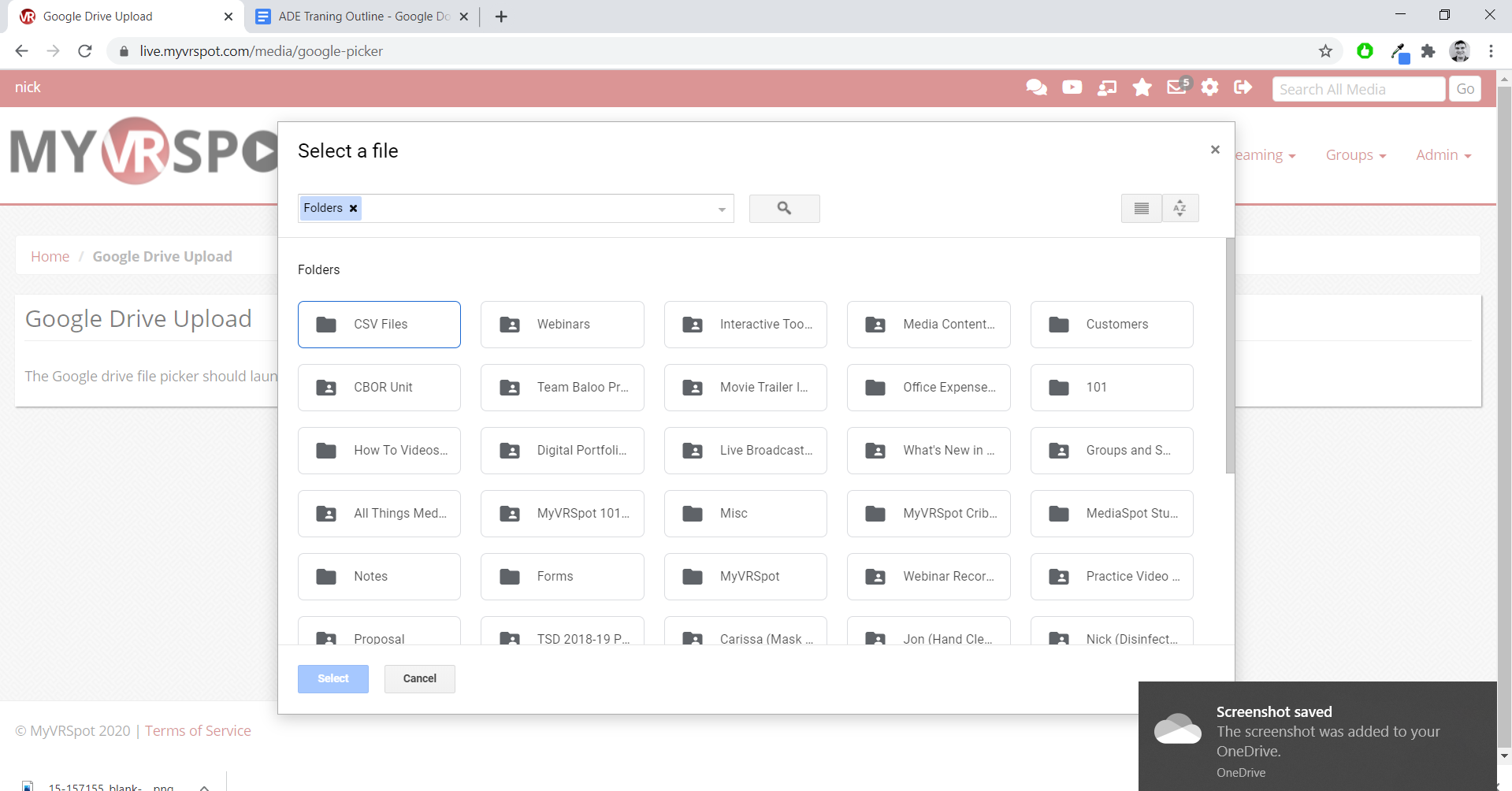 Step 3: You'll notice that it's blank. Click on the drop down arrow on the search bar again.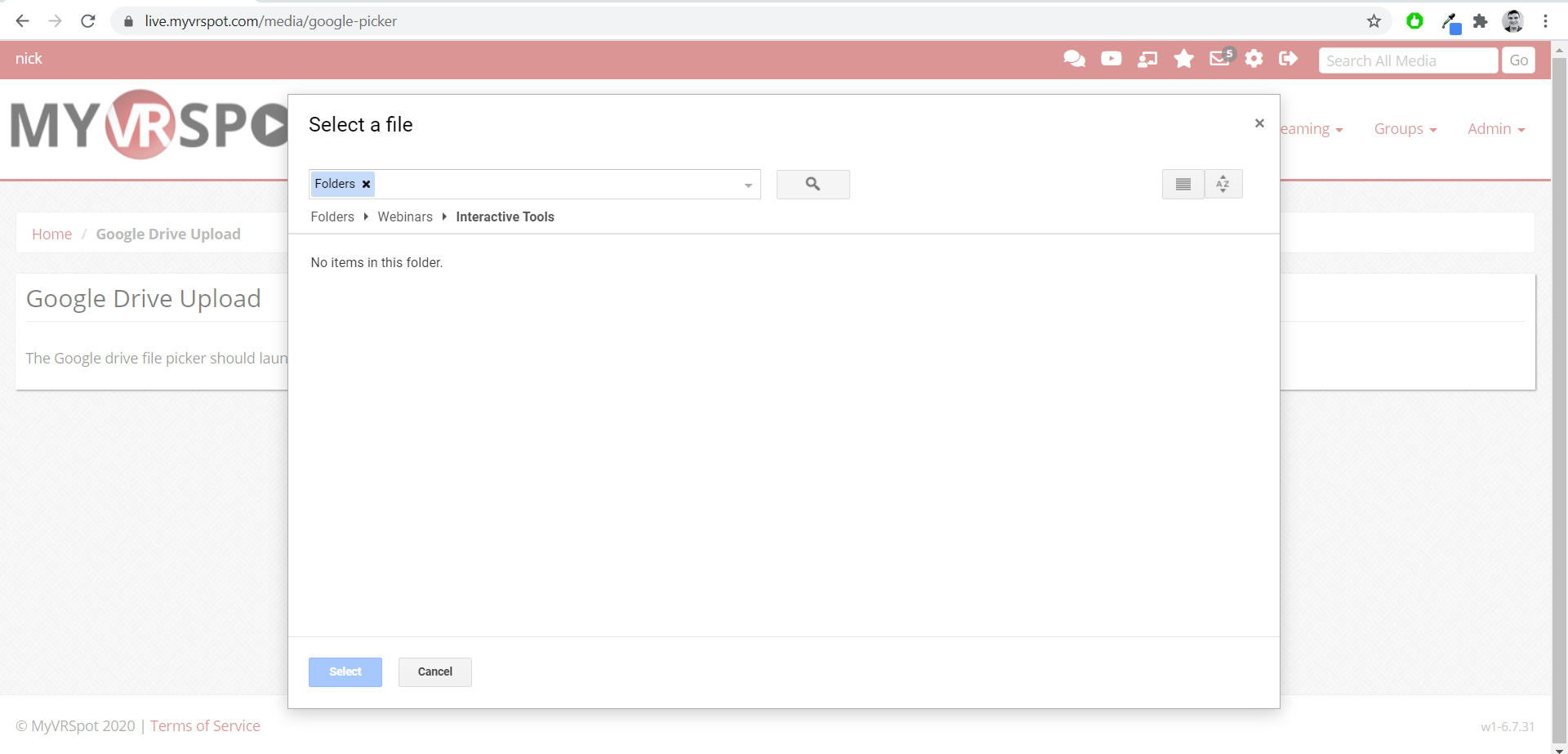 Step 4: Select All file types from the list of options.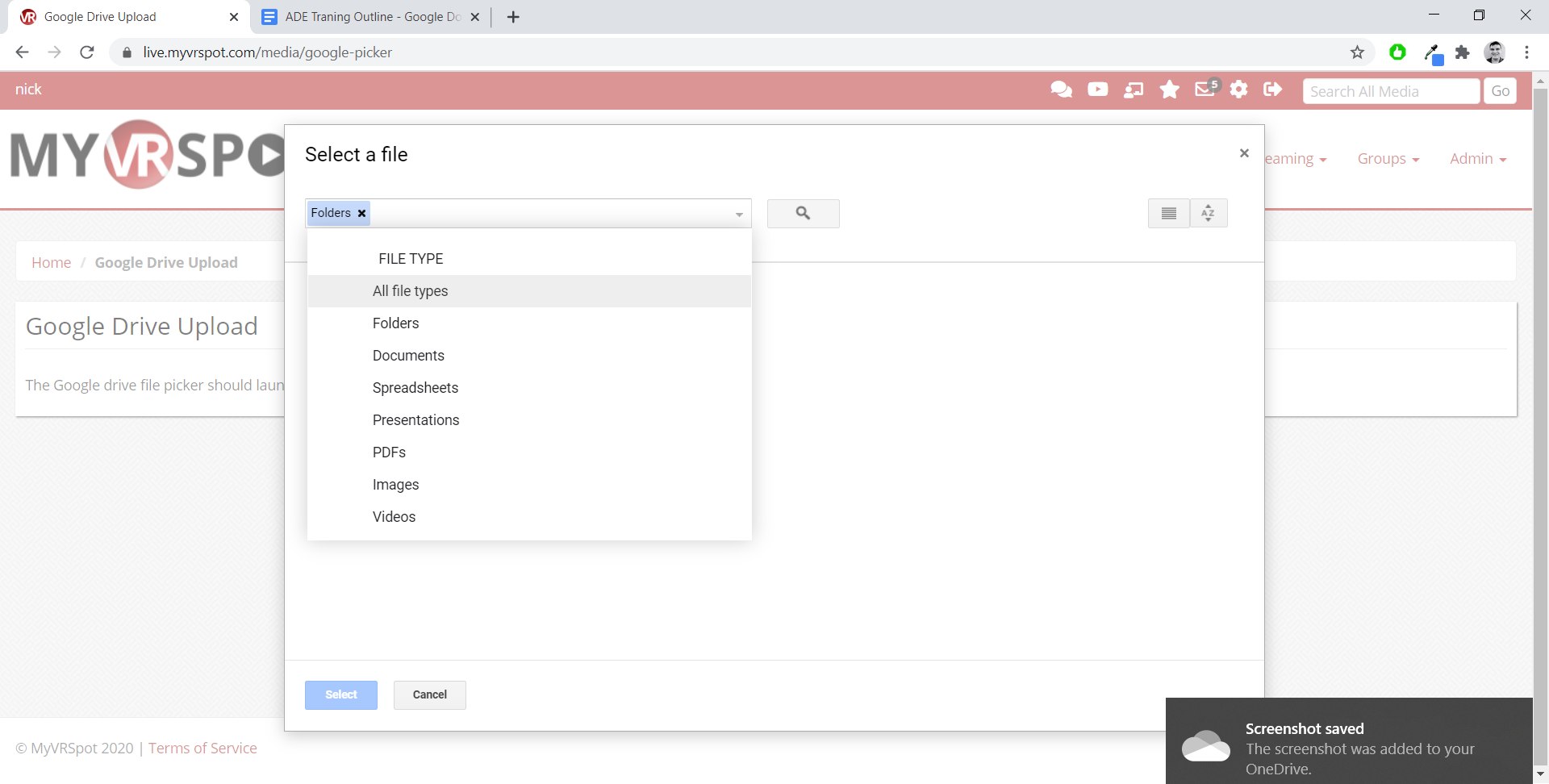 Step 5: You will now be able to see all items in that folder. You can select the file you want to upload to your account now!