Once you have inserted the showcase embed code into your Learning Management System or webpage, it is ready to view. Visitors to your site will see all the media thumbnails, as this is the default setting.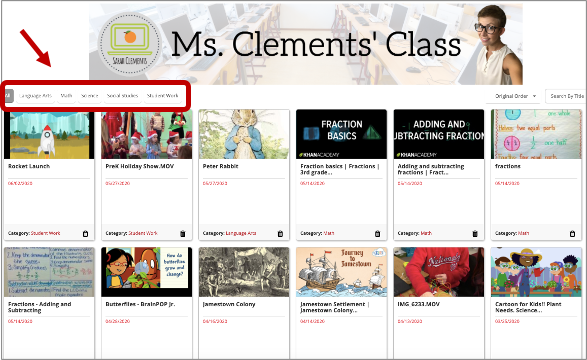 Your visitors can then click on any category, which will then display only the thumbnails of that subset of media. Additionally, they can sort by title or by date, and also search for content in the search bar.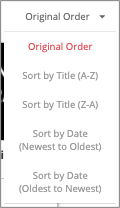 When the play button is clicked on any particular video, the video will display in a large video player.  Once they are done watching the video, they can click the X in the top-right of the screen, and they will be taken back to the video thumbnail display.