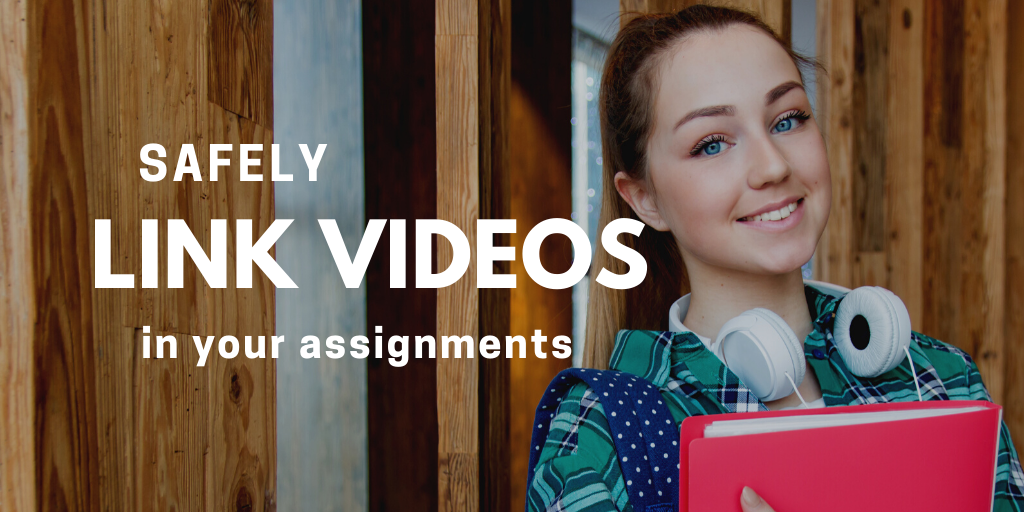 How to Safely Link Videos in Your Classroom Assignments
Do you want to include videos in your classroom assignments without having to sort through suggested videos or deal with advertisement pop-ups? You can keep your students focused and avoid these distractions using MyVRSpot's uploading and sharing tools! The sharing tools are available to all MyVRSpot user accounts and your videos can be shared publicly or privately.
To add a video to an assignment, simply upload a video into your MyVRSpot account from your computer or mobile device, a URL (even from YouTube or Vimeo), or record a video using the built-in Video Recorder or Screen Recorder tools.
Next, share the video in a digital assignment through an LMS like Google Classroom, Canvas, or Schoology, or just grab the URL link or QR code.
When a student clicks on the video URL or scans the QR code, the video will begin to play in their browser or on their mobile device. Once the video player page opens, the viewer can enlarge the video to full screen, toggle the closed captioning and language translations on and off (if it's available), change the video resolution, and adjust the playback speed of the video.
Your students won't see suggested videos or ads. They will see just the video and only the video!
If you're ready to start using more videos in your assignments, start sharing videos through your MyVRSpot account today! If you do not yet subscribe to MyVRSpot's solutions, contact us and we would be happy to schedule a demo.