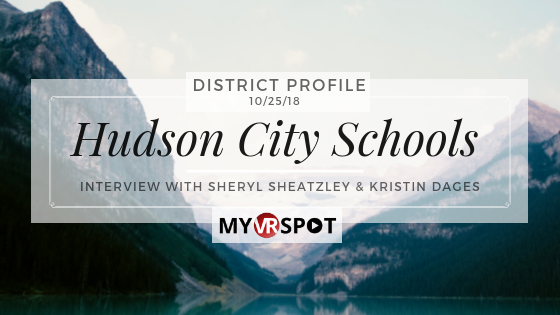 Hudson City Schools, Ohio | District Profile
An interview with Sheryl Sheatzley, Communications Manager, and 
Kristin Dages, District Media Technology Coordinator
Hudson City Schools has a graduation rate of 98 percent, holds the status of #1 Best School District in Summit County, and is #8 out of 608 districts in Ohio. I could tell you that those achievements are because of their 1:1 program or recent $81.5 million bond, but I believe it's because of their leaders, staff, and community.
Sheryl Sheatzley, Communications Manager, and Kristin Dages, District Media Technology Coordinator, are two of Hudson's dedicated leaders and staff.
Dages and Sheatzley
For eight years, Kristin Dages explored science and English with her students, but she observed a rift in her students' skills and teachers' technological perceptions. "We're trying to prepare students for jobs that don't exist yet," Kristin explained.
Students lacked digital literacy, and many teachers feared technology. "That spawned my adventure," she remarked. "Now, I integrate technology into the classrooms where we aim for effective and innovative uses," Dages added.
Sheryl Sheatzley has orchestrated communications at Hudson City Schools for the past 20 years. She informs and connects more than 4,500 students, their families, the community, teachers, administrators, alumni, and more. Sheryl illustrated, "There is nothing more rewarding than to capture and share, with a photo or video, the "aha moment" on a child's face when they are curious, passionate or discovering something new with their teachers and their peers."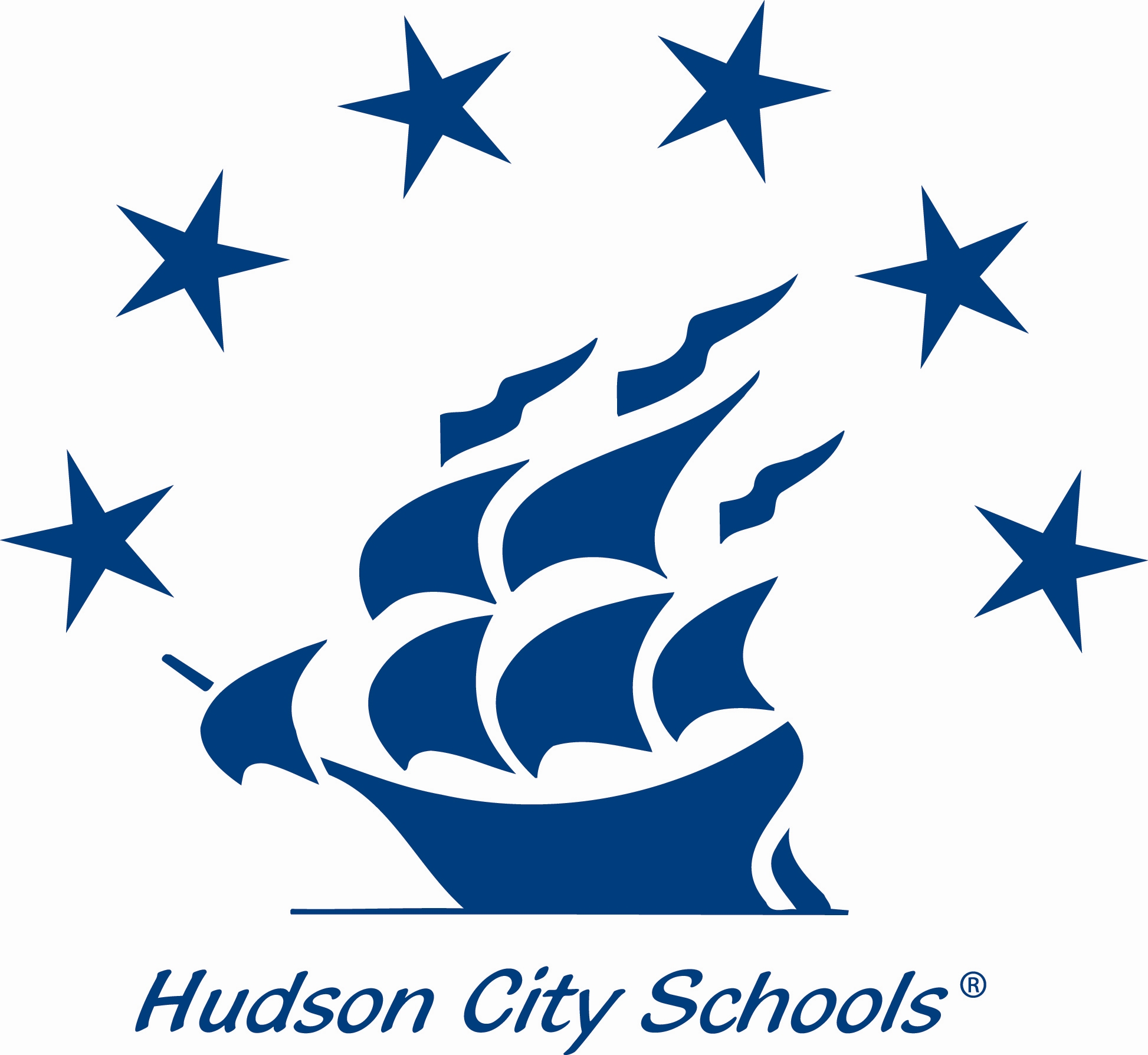 Hudson City Schools & MyVRSpot
"Video has the power to tell a story unlike any other format," stated Kristin, which is why Sheryl prioritizes district videos for communications.
Sheryl explained how she discovered MyVRSpot, "I was looking for a way to provide more space for large videos at a reasonable cost, and a way to deliver live streaming content for the district, our buildings, and classrooms." She continued, "However, we wanted a space appropriate for the K-12 environment that was free of ads and other commercials that popped-up." It was at this point of realization that Hudson City Schools and MyVRSpot joined forces in 2013.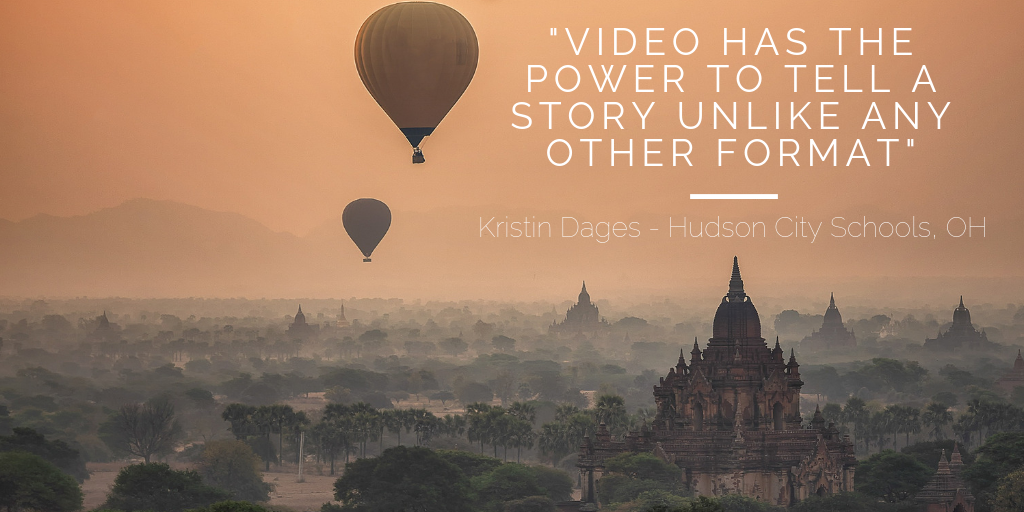 Currently
Currently, Sheryl and Kristin are most excited about the live streaming potential in their schools, and they explain why unlimited storage, the ease of sharing content, and closed captioning through MyVRSpot's system are most useful. Sharing content also includes a custom Video Showcase page and the YouTube filter. "Life is about relationships," expressed Sheryl. MyVRSpot aims to kindle connections, both personal and learning, through technology.
Hudson's schools stream daily morning announcements, talent shows, plays, and district events. Kristin delighted, "The live streaming capabilities are exciting!"
"School administrators live stream, rather than "tell", morning announcements," described Kristin. "Students are tuned-in like nobody's business. It's simple brain science: peers like seeing peers. They love video, and that's the language they speak," she explained.
"Not only is it powerful, but we can now use streaming because of the ease of access for staff and its technical reliability," said Kristin. She chuckled, "Teacher's brains sometimes explode when they learn that all they need is an iPad to stream. They can broadcast from anywhere–even outside. Rather than talking about an event, they can go and literally stream that event."
Sheryl isn't kept up at night worrying about server storage space. She can sleep easy knowing that the curriculum team uploaded every Professional Development video, and that Hudson's website stands strong when hundreds of people view the Senior Final Projects.
"It is important that video on the website is accessible and user-friendly. MyVRSpot did a lot of work to make sure that angle was a success," Kristin described. To do this, MyVRSpot maintains all video quality, such as HD, but also optimizes a viewer's experience. MyVRSpot's system does three things to cut video loading time, the system:
Creates alternative copies of the uploaded video into medium- and low-resolution,
Translates the video to MP4 format for viewing on all devices, and
Determines the viewer's bandwidth using adaptive bitrate technology, giving each spectator the fastest viewing experience.
Voila! MyVRSpot delivers the optimal quality video to your viewer based on their then available bandwidth.
Ease of Sharing
"At the district level, the ease of sharing is most valuable to me," Sheryl praised. She can communicate with Hudson's large audience, effortlessly; upload and then share media through a URL link, QR Code, or embed it into a website; and easily create groups and share content with just a unique subset of users.
Hudson also shares videos through a Video Showcase. The video topics range from explaining their 1:1 initiative, warm welcomes for back-to-school, or student resources, such as how to handle peer pressure. Like the name implies, a Showcase beautifully exhibits videos on a webpage, but avoids the cumbersome process of embedding videos, one-by-one.
YouTube Filter
"MyVRSpot enable our teachers to show educationally-vetted content through a clean viewing experience," Kristin stated. "Since YouTube was blocked within the district, our staff struggled to find useful video content to integrate and share with students, until we learned of MyVRSpot's YouTube filter. It allows teachers to share content without annoying ads, pop-ups, and "suggested related content"," she added.
Hudson recently added-on Closed Captioning to their system, which will help them maintain ADA compliance. Hudson does not have to remove their previous videos or stop creating videos. To add closed captioning to a video, locate the media and click "Request Caption", it's that easy.
Sharing Gratitude Through 3D-Printing and Video
Some 8th graders at Hudson Middle School are experiencing and sharing immense gratitude with the help of technology. Hands of Gratitude is the name of their Service Learning Project this year. Kristin explained, "Students 3D-printed, assembled, and customized a prosthetic hand for a five-year-old from Honduras. Once the hand is complete, students will then write a card, record a short video, and decorate the bag holding the donated prosthetic."
She continued, "Projects like Hands of Gratitude help students look outside of their own world, problem solve, work together, build empathy, and try to make the world a better place. It's inspiring and energizing to help students build those skills."
Customer Care
"The entire MyVRSpot staff is, hands-down, the best customer service based company I work with. No problem is too small or too big, and any problem is resolved quickly. They provide templates, a way to stay ADA compliant with videos, and also provide easy access for live streaming," listed Sheryl.
Kristin followed, "The support has been epic."
Creating Solutions as Technology Evolves
"We rely on the MyVRSpot team to provide products and services as our district's needs evolve. They help us stay current with technology and with policy changes, like ADA compliance. Our jobs are easier with the MyVRSpot team as our partners," explained Sheryl.
Kristin followed, "We owe it to our students to provide them the best technology and to teach them how to be creators. Those skills and that exposure will only serve them well in their future, regardless of career choice."
The MyVRSpot team celebrates districts like Hudson City Schools and staff like Sheryl and Kristin. We look forward to years of supporting the ever-changing needs from Hudson City Schools and districts alike.