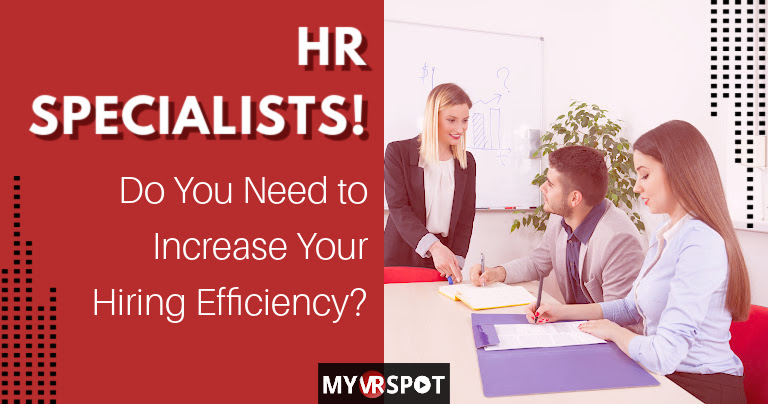 Hiring top quality candidates who will add value to your organization takes a lot of time and effort. From the moment you begin your search, you are reminded of the many moving parts it takes to find the right person to fill the role. And there's nothing more frustrating than getting all the way to the first interview with a candidate only to find out that the person behind the resume doesn't always match up to our expectations. It can often feel like a waste of everyone's time, leaving both you and the candidate headed back to the drawing board.

What if there was a way to eliminate the wasting of that time, and ensure that you only move forward with the best possible candidates? As is often the case, the answer lies in embracing new ideas and new technology. Rather than focusing solely on resumes and cover letters, getting to know your candidates on an individual level before ever offering the first interview is the real key to increasing your hiring efficiency. How do you achieve this?

Provide your candidates with a series of questions/prompts in which they respond via video recordings. This allows you as the hiring manager to quickly evaluate their personality and speaking style in an interactive and professional setting where you can easily gauge if they would be a good fit for the company culture before any interviews take place. Any red flags that may indicate that a candidate is not a good fit can be caught ahead of time, saving time and frustration for everyone involved. You can even ensure that any prerequisites for the position are met by having candidates demonstrate their specific skills on camera.

Imagine replacing that pesky first round of interviews with a series of video prompts, and knowing the professional demeanor, skills, and compatibility of each candidate before conducting a more thorough interview with only the best of the best. Not only would you be saving yourself time and increasing your own hiring efficiency, but ultimately it allows those candidates to focus on more fitting opportunities for themselves. With video responses, everyone involved is empowered to reach their goals with maximum efficiency.

MyVRSpot's Video Response System provides all the tools necessary to make this process a breeze. When it's time to fill a new role, you create a Job Profile with your custom questions and send that Job Profile link to your candidates. They then record their video responses using the built-in recording tools and submit them for you to review. And with no software to download and nothing to install, candidates record their responses directly into the MyVRSpot system using their built-in webcam, connected USB camera, or can even complete the entire process from their iOS or Android mobile device. Ready to take it for a spin? Schedule a demo today and see how MyVRSpot can increase your hiring efficiency. We can even provide you a full-access trial account to use for a current or upcoming opening!