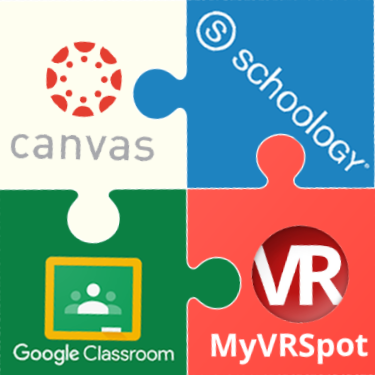 LMS Integrations and
Account Provisioning & Authentication
LMS Integrations
One of the easiest ways for teachers to share media with their students, is to simply add the media item to their classroom course, lesson, or assignment. MyVRSpot provides a direct connection to Google Classrooms, giving teachers a one-touch option to share any of their videos to a specific class. In addition, with our LTI integration, teachers are able to access all of the media in their MyVRSpot account, directly from the online editor in Canvas, Schoology, PowerSchool, BlackboardLearn, or any other LMS supporting LTI, and add it to any new course or assignment. Districts who use Canvas or Schoology can even allow teachers to embed SmartSpot quizzes directly into a course with full grade-passback functionality.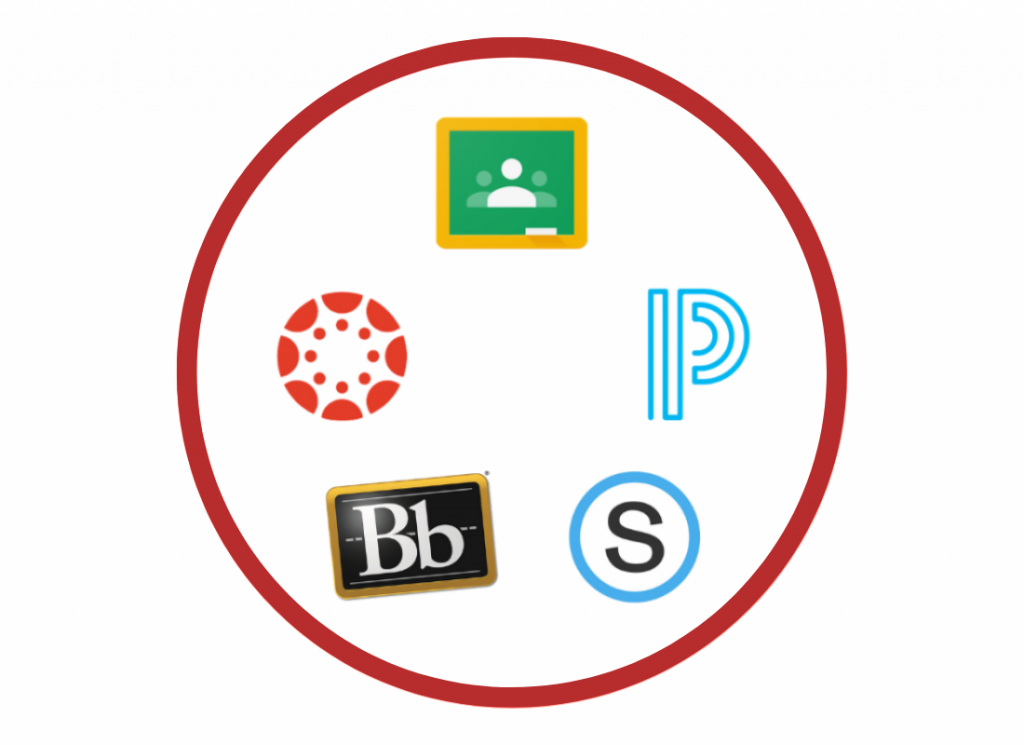 Account Provisioning & Authentication
While your organization has already determined the best option for you when it comes to creating, storing and maintaining user data, MyVRSpot can integrate with your solution, making it easy to provision and authenticate accounts in our system. MyVRSpot can provision accounts for all Users in your organization via LDAP/Active Directory, Google GSuite, Microsoft 365, Classlink, Encore, Clever, as well as with other SAML based SSO solutions.