Happy New Year! We know it's hard to return from a break and get your head back in the game, but don't worry, MyVRSpot is here with curriculum-based ideas for the new year.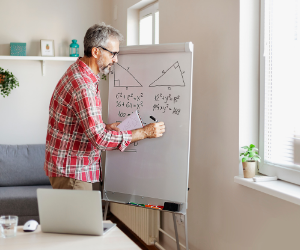 Instructional Inspiration
Did you know that MyVRSpot has a plethora of versatile, user-friendly instructional tools? From MediaSpot templates to SmartSpot quizzes, from screen recorded lessons and Video Response System (VRS) assignments, we've got it all. Click on the links below to get some ideas!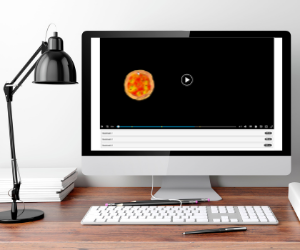 Bookmarks: Not New, but Improved!
Adding Bookmarks to a video is similar to creating a Table of Contents. This is particularly helpful with longer videos, where you want to give the person viewing your video the opportunity to jump ahead to a specific section of the video. When you share your video, the bookmarks will be indicated by yellow lines on the video's timeline as well as being listed below the video player.
During the Winter break, we released our newest update to our Online Video Editor, which includes two new features.   
Audio Tracks: All users now have the ability to add their own background music file to their existing video. Once you have made edits to your video, you can click and drag any music file from your MyVRSpot account into the timeline. You can adjust the duration of the music file, so it only plays as part of your intro, outro, or throughout the entire video.
Transitions: There are now three transitions available in the Video Editor, allowing you to transition between video tracks when creating a multi-track new video.
Get to Know Your MyVRSpot Staff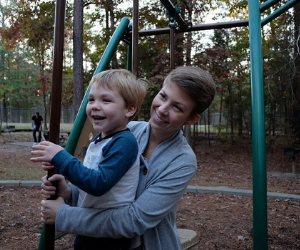 MyVRSpotlight – Sarah Clements
Sarah is one of our Customer Success Engineers, working on both the Account Management and Customer Support teams. She is a former educator, having taught at the elementary level for 10 years. In her spare time, Sarah likes to spend time with her two children, Boone (age 6) and Lindley (age 4), and her dog, Teddy. She also enjoys knitting, listening to podcasts, and exercising. Her new year's resolution is to be on her phone less and to go to bed at a decent hour!
If you ever have questions, please do not hesitate to reach out to us via email at support@myvrspot.com, or call us toll-free at (888) 237-6740, where you will talk to a real person.