If your teachers or staff have to unmute your live streams, then you can adjust the sound settings in Google Chrome to allow audio from MyVRSpot URLs. Follow the following steps to unmute your live streams by whitelisting MyVRSpot:
Step 1: Navigate to chrome://settings/content/sound in your Google Chrome browser.
Step 2: Click the Add button under the Allow section.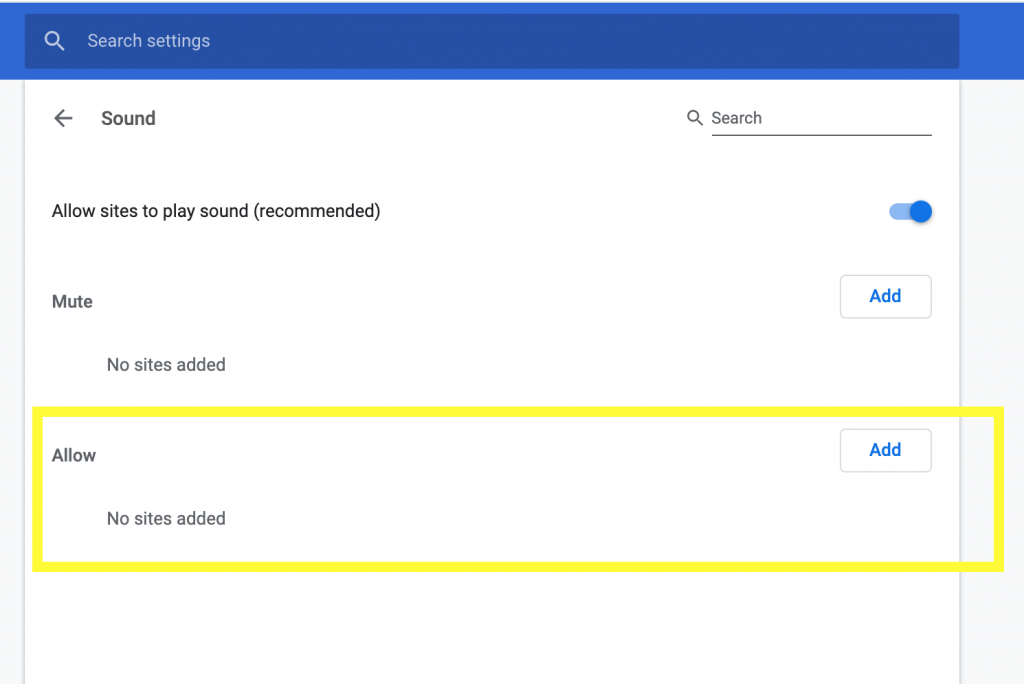 Step 3: Type in [*.]myvrspot.com in the Site field and the click Add.