At the very top bar of the page, you'll find the "My Account" icon represented by a cogwheel. Clicking this icon will display essential user information for the system. Below are descriptions of the different sections available on this page:
My Media Breakdown: On the left, you'll see a donut graphic that breaks down the types of files in your account. Hover over each section of the chart to view the exact number of items for each type of media. Please note that these values reflect the number of items in your personal account and exclude files in the deleted folder.

Media Statistics: This section provides an overview of your account's media-related statistics, including the total number of files, storage used, total logins, and your last login date.
Update My Account: Under this section, users can make changes to their account. It includes the following options:

Change Password: To update your password, type in the new password in the "Password" field, retype it in the "Password Repeat" field, and then click the "Update" button at the bottom of the screen. Alternatively, if you are not permitted to change your password directly, click the password reset link labeled "click here" located to the right of the "User Name" section. Note: If your district has integrated with MyVRSpot using LDAP or SAML, allowing users to log in with their district's computer network credentials, changing the password within the MyVRSpot system might not be available.
Update Name and Email: Users can edit their name, email, and display name in the respective fields.
Add a Profile Image: Click on the "My Account" icon, then click the "Choose File" link under the image placeholder to upload a profile image. Once selected, click the "Update" button at the bottom of the screen.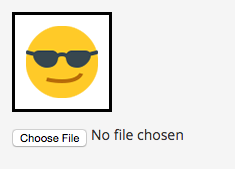 User Preferences: This section allows users to adjust how their media is sorted. Choose from options such as sorting by title, alphabetical order, upload date, or most viewed.

Linked Accounts: Here, you can view which accounts have been linked to your user account. For example, Google Drive might be one of the accounts linked to your MyVRSpot account.