Once you have inserted the showcase embed code into your learning management system or webpage, it is ready to view. If your showcase is using all the default settings, it will look similar to the example below.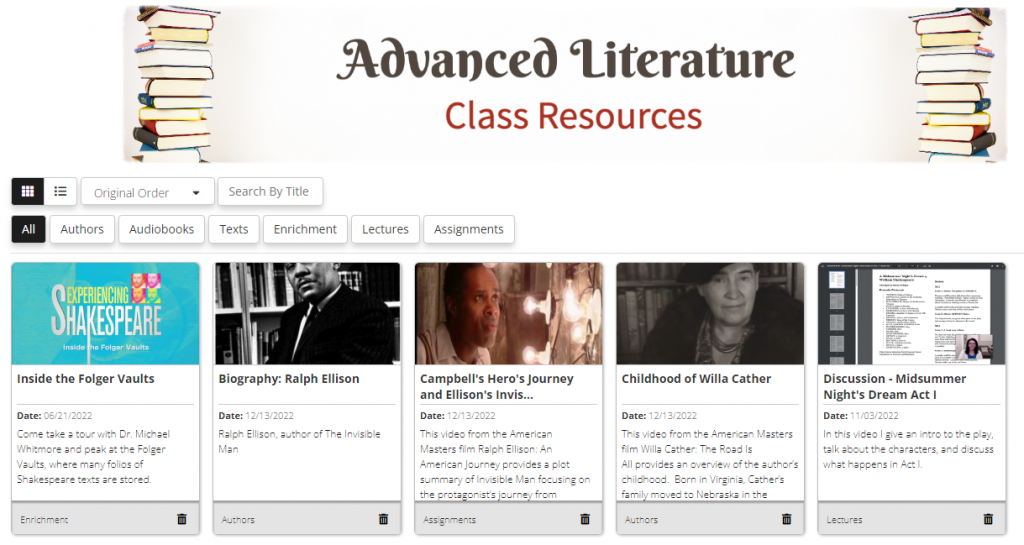 At the top, your viewers have the option to switch between gallery view and list view. Additionally, they can change the order of the media by selecting between the original order, alphabetical, or by date. If they're looking for something specific, they can always search by the title as well. Below those options will be all the categories, that currently have media assigned to them, which a viewer can choose between to narrow down their selection.
When a thumbnail is clicked, the media will display in a larger pop-up. Once they are finished viewing it, they can click the X in the top right of the screen, and they will be taken back to the gallery view. Additionally, they have the options to view the media in a slideshow or switch to full screen.