Installing your Raspberry Pi for your SmartSigns digital signage solution can be done in a few minutes. Gather your equipment and then follow the instructions below.
Equipment
To setup your SmartSign, you will need the following equipment, which may be different depending on the kind of Raspberry Pi unit you have. Generally, you will need the following items:
Monitor/TV: to display your media
Raspberry Pi and power cord
Formatted MicroSD Card: MyVRSpot will ship you your first formatted MicroSD card. Here are instructions on how to format any additional cards
Internet connection: this might be an ethernet cord or a WiFi adapter
HDMI cable: this will connect your Pi to your monitor
Pi Installation
Follow these steps to connect your Pi to your monitor so it will display your videos, images and live streams:
Step 1: Insert your formatted MicroSD Card into the Pi unit.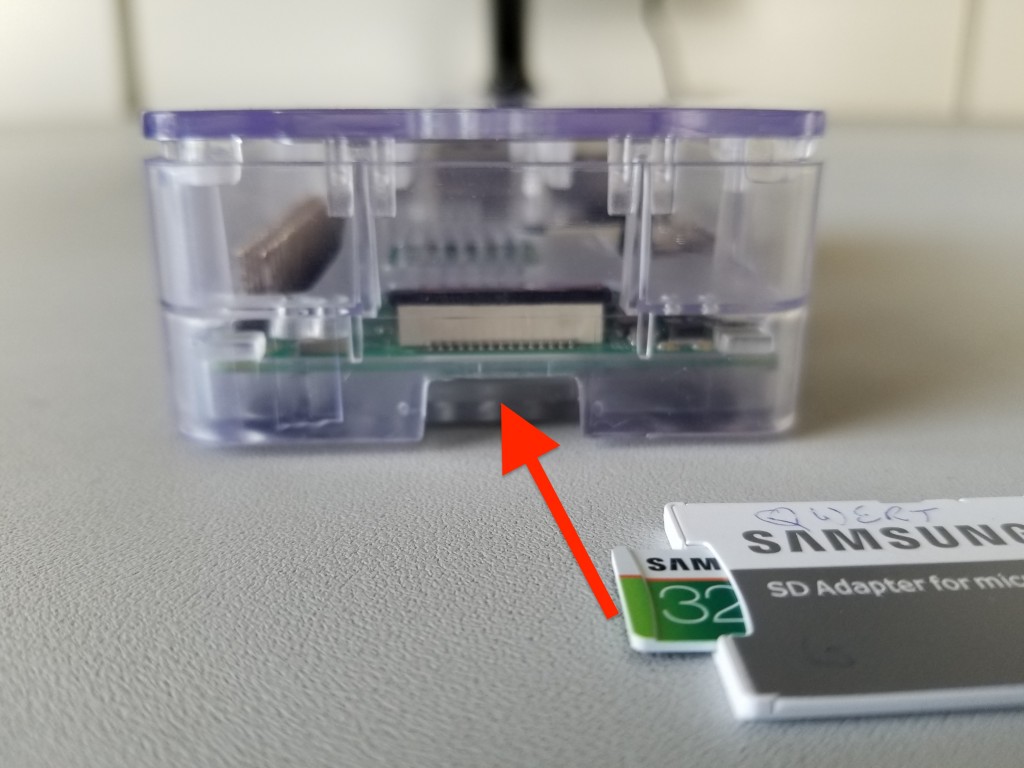 Step 2: Using your HDMI cable, connect your Raspberry Pi to your TV or monitor.
Step 3: Connect your Pi unit to an internet connection.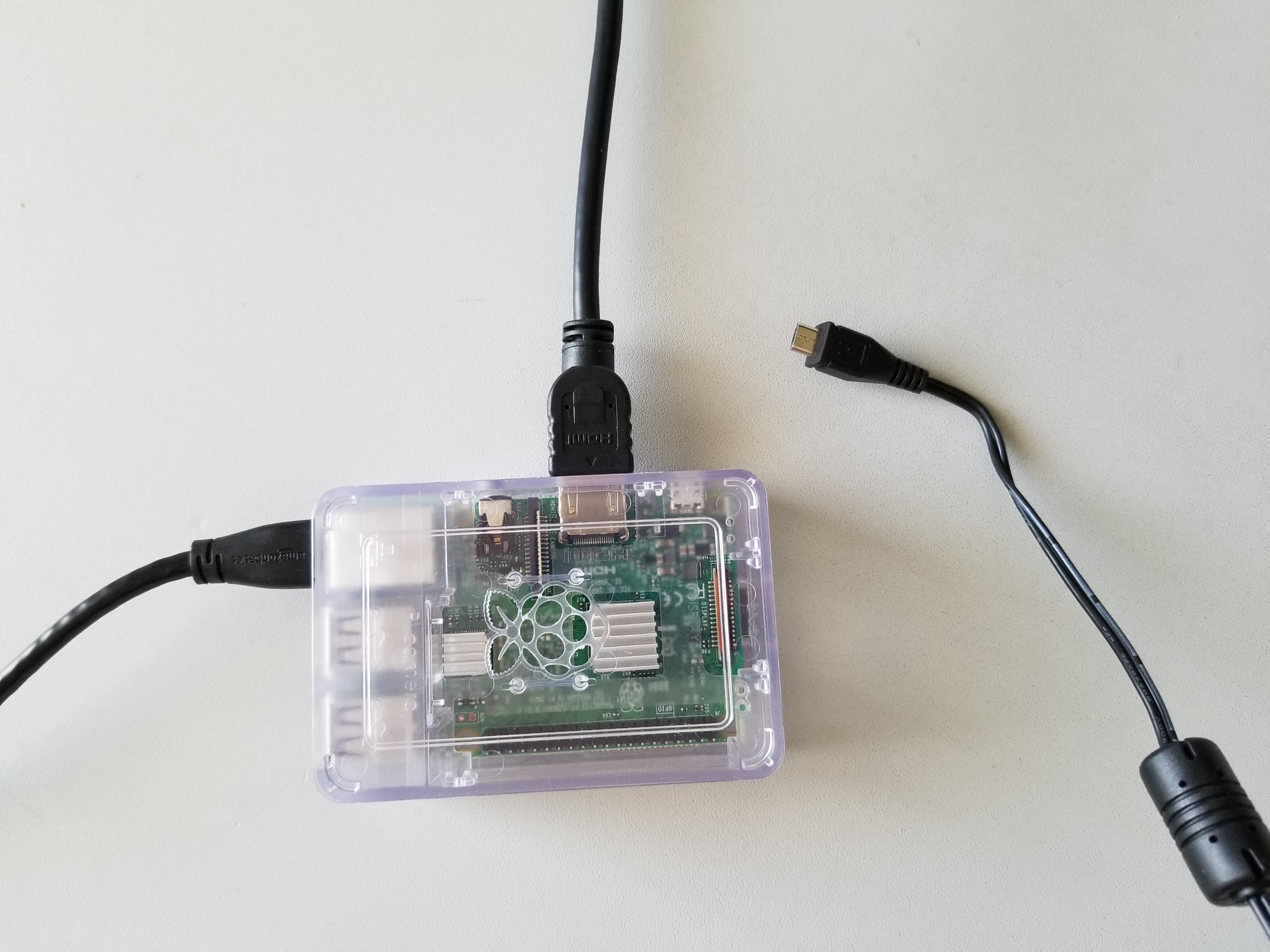 Step 3: Turn on your TV/monitor and then plug the power cord into your Pi unit.
Step 4: The OS will start up in about 1 minute, and you should see this default image (below) on your screen.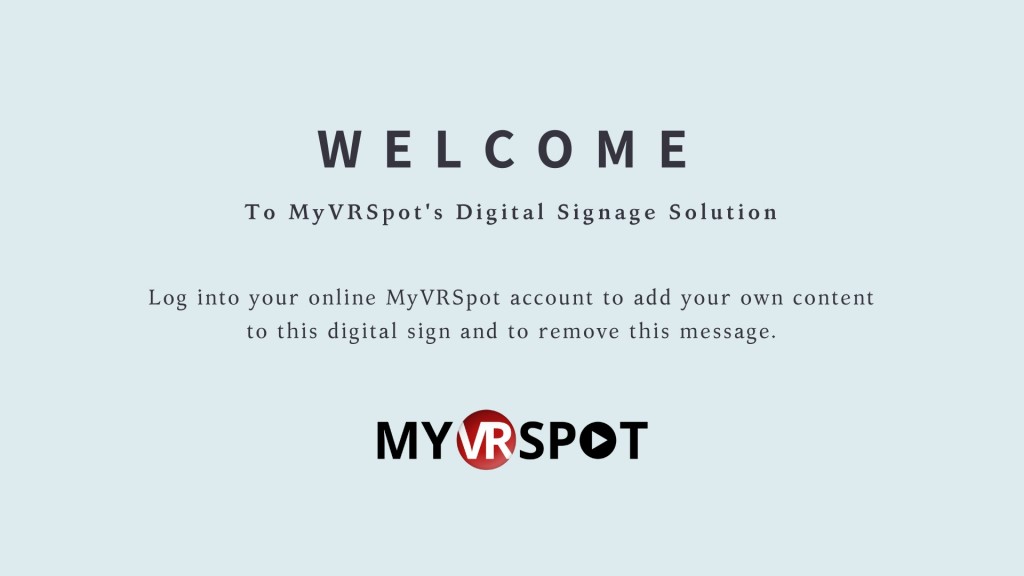 Step 5: Now that you have your Pi connected, provide user access, start adding images, videos and connecting your Live Broadcasting channels to your SmartSign!
Internet Connection Error
If you get some error message that looks like this (see below), then the Pi does NOT have internet connection. (Api link Not Functional Error)