With spring break right around the corner, it is a great time to start thinking about end of the year projects.  Our new QR Codes feature allows users to create a QR code for any embeddable item (media items, folders, and portfolios).  Over the last few years we have seen an increase in the number of schools printing QR codes and attaching them inside of the school building for teachers and students to scan and watch a video.  What a cool way to make your school tech saavy!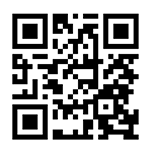 QR Codes
To create a QR code for your media, follow these simple steps:
Click the Edit icon for any of your media files or folders.

Click the Generate QR Code button towards the bottom of the screen.

Click the Update button at the bottom of the page.

Now if you click the Embed icon for your media or folder, you will see a newly generated QR code.
Usage Reports
Have you ever wondered how many files are in your account, how much storage space you are utilizing, or how many times you have accessed your account? No need to wonder any longer, as you can now easily access a detailed report for your own account.
To access your new User Report, just click on the My Account icon on the top right of the screen (gear icon), and all of your stats will appear in a nice graphic display.


School and District Reports
As we have been working on expanding all of our reporting functionality, we will have School and District wide reports available next month.  All School and District Admins will be able to run detailed reports for all Sandbox usage, including usage during a specified date range, total number of files, total logins, and total storage space.