Online Image and Video Editing
Create your masterpieces from scratch, or edit existing images and videos directly in your web browser.
MyVRSpot's online Image Creator allows you to create new images such as banners, logos, and graphic organizers by utilizing a wide range of tools and features. It is the perfect tool for creating images from scratch, or it can also be used to resize, crop, and creatively edit existing images uploaded to your MyVRSpot account.
The online Video Editor provides five key functions, including cutting parts of a video, merging multiple clips together, and adding text overlays, background music, and transitions between clips.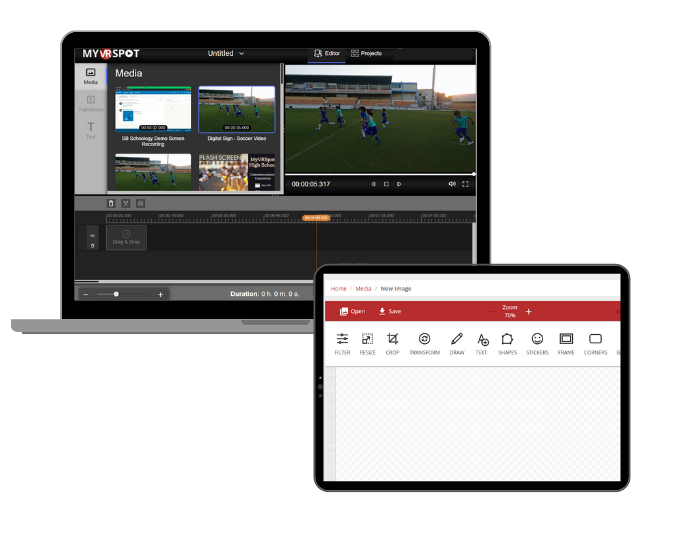 Online Image and Video Editing
Here are some of the tools available in the Image and Video Editors: