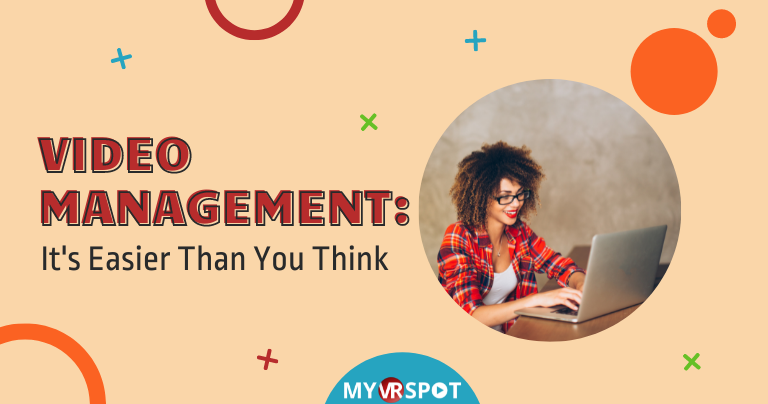 Did you know that February is National Library Lover's Month? There are thousands of libraries across the United States, and each one has qualities that make them unique. In addition to the physical buildings that house various materials for reference and personal use, there are also digital libraries being used to house and organize electronic media. With the move by many school districts to remote and blended learning environments, video libraries have become an essential tool to provide meaningful and authentic instruction.
So, what is a Video Library? Just like a brick and mortar library, it is a specific location to house and manage video content. Within a video library, privacy and permission levels can be managed and media can be updated easily. Similar content can be grouped together, and sharing with specific users is as easy as a click of a button.
Maintenance of a video library requires organization in order to effectively and efficiently utilize the resources it contains. Organization can be done by creating folders, using tags and keywords, and having a standard naming convention. Adding descriptions to video content will also help keep the video library organized.
Sharing video content with other educators is easy when the video library is organized. Videos and other multimedia content can be shared directly (email, newsletters) or indirectly (website, blog post), or by creating a showcase or repository of content. Utilizing a repository will enable users to find current or archived resources based on categories easily and quickly.
MyVRSpot specializes in video management and has many wonderful tools to aid in managing video content. Each account comes with unlimited storage of media and can be organized using folders, tags, keywords and descriptions. Video Showcases allow content to be categorized and shared with staff, students, and the community at large. To learn more, or to schedule a demo, contact us today!