Revolutionize the Candidate Review Process with MyVRSpot's
Video Response System
MyVRSpot's Video Response System can assist your Human Resources department with the most time consuming aspect in the hiring process, interviewing candidates.
By having candidates respond to a series of prompts by creating video responses, you are able to quickly evaluate their personality and speaking style, gauge how they might fit in with the rest of the team, and can even ask them to demonstrate a specific skill.  Most importantly, all candidates are provided the same series of prompts, eliminating any bias based on how they may present themselves in a live interview.
Your prompts can be in written form, though can also include a video clip for the candidate to watch, a picture to view, or an audio file to listen to.  You can then decide how you would like the candidates to respond to each prompt, either with a written response, video response, or both.
Many of our customers tell us that our Video Response System often replaces that first interview, allowing them to quickly identify quality candidates to move directly into the second-interview process with the hiring authority.  Increasing hiring efficiency and reducing the hiring timeline is just the beginning.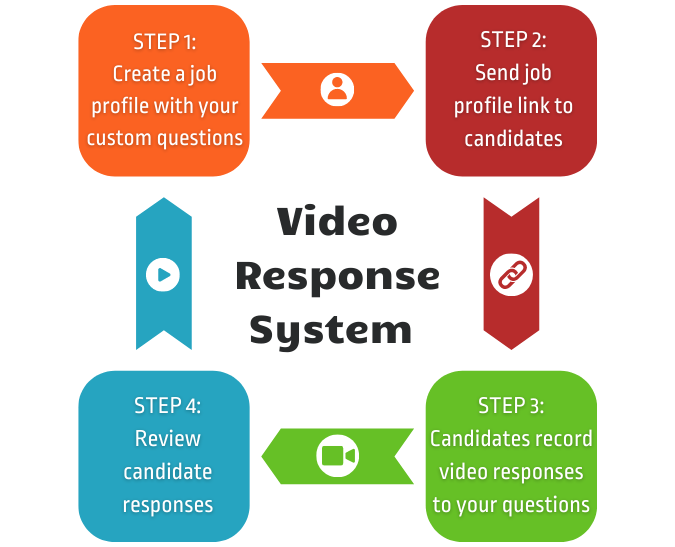 Why Are Organizations Across the Country Choosing MyVRSpot?
Here are just a few of the reasons.
See the solutions in action or learn more
during a no-obligation demo or a phone call with a MyVRSpot representative.