Create a custom series of prompts that assignment takers complete by submitting their answers via video, media, or text responses.
MyVRSpot's Video Response System (VRS) is an incredibly versatile tool that allows you to create interactive assignments in which your audience responds to each prompt in a video format. Assignment takers also have the option to respond with other types of media such as audio or images, as well as text responses. Prompts can be in a text-only format, or have their own piece of media attached as well. Completed assignments are a breeze to grade, and data can be exported in a variety of file types to seamlessly keep your gradebook up-to-date.
Whether you're looking to empower your students to speak freely outside the confines of a written essay or exam, or revolutionize your Professional Development program by creating interactive trainings for your staff, the Video Response System unlocks the full potential of media-based assessments across your entire organization!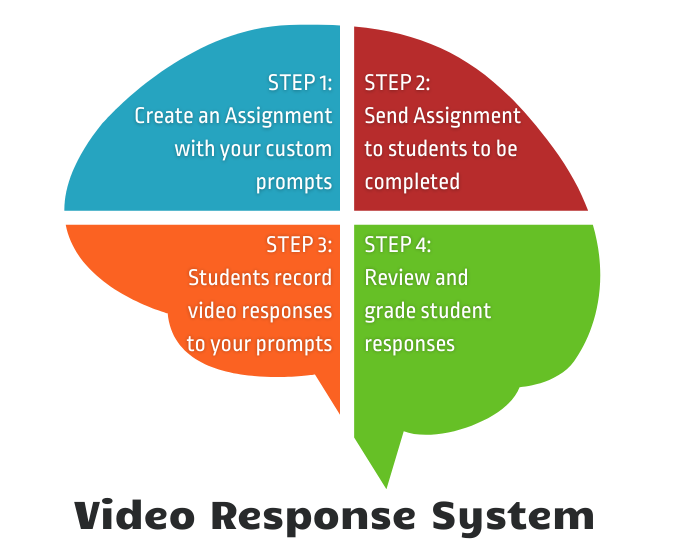 Video Response System
Here are some of the great benefits of VRS Assignments: