With MyVRSpot's Showcase feature, your district or school can now "showcase" an unlimited number of videos on your website for public viewing. From school board meetings and athletic events, to sharing of school tours or exemplary student projects, adding content to your website is just a click away.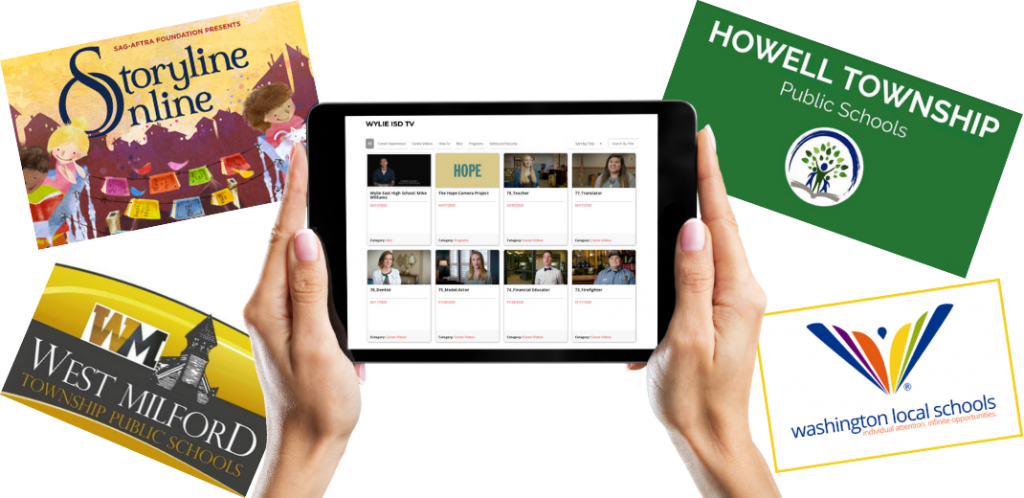 Add A Video Showcase Without Any Coding!
Easily Manage Showcased Videos Without Changing the Website Source Code
Setting the Showcase to appear on your district page is a quick and easy process. Just insert the provided iframe code into your site, to whichever page you have designed to display (showcase) your videos. Once the iframe code is inserted into your site, all management of content is handled through your MyVRSpot account. Again, when you turn videos ON or OFF for public display within your Admin account, those changes are automatically made to the iframe code and updated on your public site.
Below are a few examples of Video Showcases provided through MyVRSpot. You are able to create your own categories and assign them to each video. By default, ALL videos that you have added to your Showcase are displayed, though the viewer can click any of the included categories to display the appropriate subset of videos. All management of videos and categories are controlled by the District Admin, and content can be added or deleted to your public page with just a click of the mouse.
Click on any of the images below to see a live showcase in action