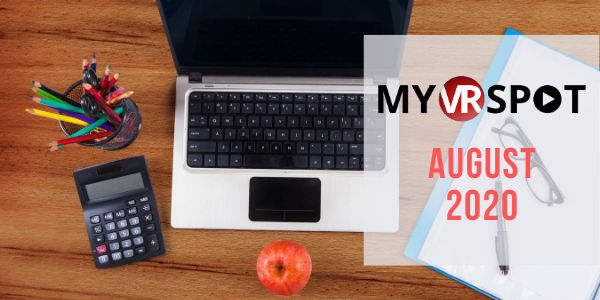 As you begin to gear yourself up to once again venture into the unknown, don't forget about MyVRSpot. We are here to support you as you navigate through another unprecedented school year. This month's newsletter brings you information on new and upcoming features and ideas for back-to-school that are sure to come in handy!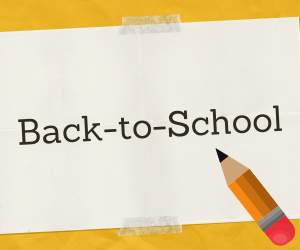 It's that time of year again! Whether you are teaching in-person, virtually, or a hybrid of both, MyVRSpot has you covered. Upload and create media, teach content, and assess your students all in one platform. Click the link below to access our handy MyVRSpot Virtual Teaching Guide, complete with instruction, videos, and ideas to integrate into your classroom!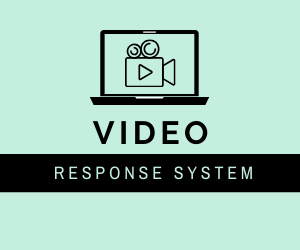 New! Video Response System!
The Video Response System (VRS) is an exciting new development here at MyVRSpot. You can easily create Assignments, which are made up of a series of prompts. Your prompts can be questions or directions, and can include images, videos and audio file attachments for visual or auditory reference. You can then designate how you want your students to respond to each prompt: in written form; create and attach an audio response; or create and attach a video response. The Video Response System lends itself naturally to both whole class instruction as well as differentiation, allowing you to accommodate all of your students' unique needs.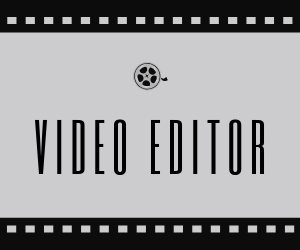 Coming Soon! Online Video Editor!
Be on the lookout for our built-in Online Video Editor. You will start seeing this tool appearing in your Create menu in August, and we will continue to add new tools to the editor through December. This tool gives you the ability to cut parts of your video, combine multiple video clips with transitions, overlay text, add your own background music, and more! The release of our Online Video Editor truly makes MyVRSpot a one-stop-shop for all of your K12 digital media needs!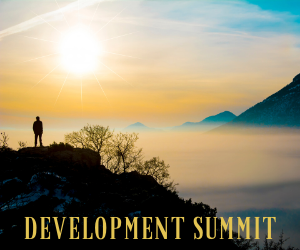 2020 Online Development Summit
Are you a MyVRSpot power user? Do you have great ideas for how we can improve our solutions to better meet the digital media needs of K-12 education? If you answered "yes" then please consider joining us for our one-day 2020 virtual Development Summit! Click below if you are interested!
Need a MyVRSpot Refresher?
Join one of our pre-scheduled training webinars. These webinars cover a variety of topics and include two new popular sessions: Interactive Instructional Tools and Media Content Creation. These webinars are open for all of our customers, and you can join as many as you would like.
For those of you that missed last month's Newsletter, we outlined two of our newest feature releases, and thought they were important enough to reprint those items here.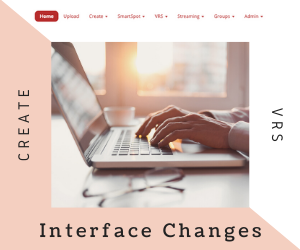 More Interface Changes! New CREATE Menu Item
As we prepare to release some new features this Summer, including our Image Creator, Video Editor, and our new Video Response System (VRS), we have had to change some of our menu headings. This week you will see a new CREATE menu item. Under this item, you will find several existing tools, including:
Audio Recorder
Video Recorder
Screen Recorder
Create Image
Create MediaSpot Project
New! Classroom Showcases!
The MyVRSpot Development Team made some great new updates to Showcases including giving teachers the ability to create Classroom Showcases! Make one just for your class, grade level, or subject area and share digital media with your students and/or parents. Classroom Showcases are a game changer when it comes to distance learning, so navigate to Admin > Manage Showcases to get started today!
In addition, as everyone is preparing to meet their new students, we wanted to re-publish this article about Teacher Introductions: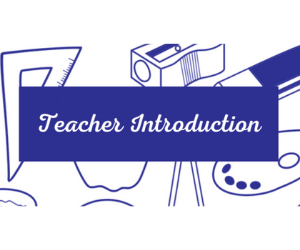 Introducing yourself to your new students has never been easier! Cross one of your back-to-school tasks off your list by using our new Teacher Introduction MediaSpot template. This template has a simple but attractive layout, requiring you to simply fill in the fields and share with your students. Click below to see an example!
If you ever have questions, please do not hesitate to reach out to us via email at support@myvrspot.com, or call us toll-free at (888) 237-6740, where you will talk to a real person.