You're almost there! Summer is just around the corner! You've almost made it through another unorthodox school year. It's May and whether you have been teaching virtually, in-person, or a combination of both, you are likely running on fumes. MyVRSpot is here to give you that extra boost to get you over the finish line. Read on for May-themed instructional ideas as well as suggestions on how to conduct a pandemic-era graduation ceremony. We also take a look how one district is using MyVRSpot's live broadcasting solution and share some more great updates to our MediaSpot tool.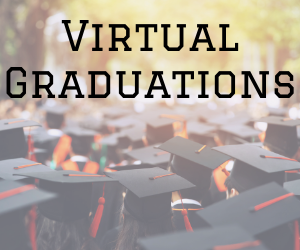 2021 graduations are right around the corner! This is a day that students will always remember as they celebrate years of hard work. Are your schools planning a virtual graduation and you are looking for ideas? Look no further as MyVRSpot is here to help! Why not use MediaSpot to build a page complete with pre-recorded videos, a commencement program and even live stream speeches? We even have a Virtual Graduation MediaSpot template to work from. Click below to see an example!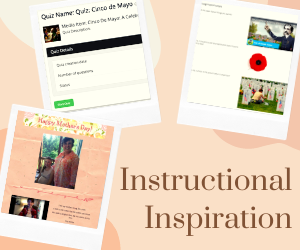 May Instructional Inspiration
May is chock-full of awesome holidays that can be used as lesson topics to engage students before summer break. Celebrate Cinco de Mayo, Mother's Day, and Memorial day with your students using MyVRSpot's instructional tools. Try our audio, video, or screen recorders to make some great instructional materials. Create a video based SmartSpot quiz or VRS assignment. You can even use our MediaSpot tool to share content or have your students make interactive projects! The possibilities are endless. Click on the examples below for inspiration.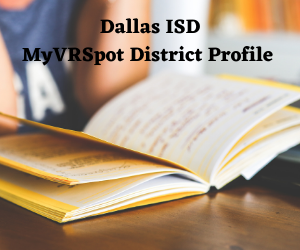 Dallas ISD District Profile
We interviewed Carmen Alvarado-Vasquez, Dallas ISD TV's Manager, and Alex Voss, Dallas ISD TV's Chief Engineer, to discuss how they were using MyVRSpot's Live Broadcasting solution to communicate and engage with their local community. Click on the link below to read about their successes streaming various meetings and events.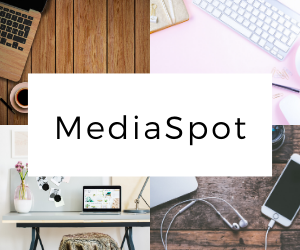 The development team continues to make improvements to our MediaSpot HTML creator, adding greater functionality and ease of use! You can now upload an audio file, video, or document directly into your MediaSpot project. Additionally, you can access MyVRSpot's built in video recorder when inserting a video element into your project.
Our more advanced MediaSpot creators may also have noticed a change when adding custom CSS. Click on the button below to access our helpful user guide articles!
Get to Know Your MyVRSpot Staff
MyVRSpotlight – Greg Kessler
Greg has been working with MyVRSpot for over 10 years. He started on the Customer Support team and became Operations Manager in 2015, overseeing the Accounting and Human Resources departments. Greg enjoys cooking, rock climbing, and playing disc golf. He is most looking forward to socializing and getting to travel to see friends and family in his post-pandemic life, and breaking ground on his new home build this Summer.  Due to his "relationship" agreement, we are not allowed to display any picture of Greg without his significant other. 😃 
If you ever have questions, please do not hesitate to reach out to us via email at support@myvrspot.com, or call us toll-free at (888) 237-6740, where you will talk to a real person.