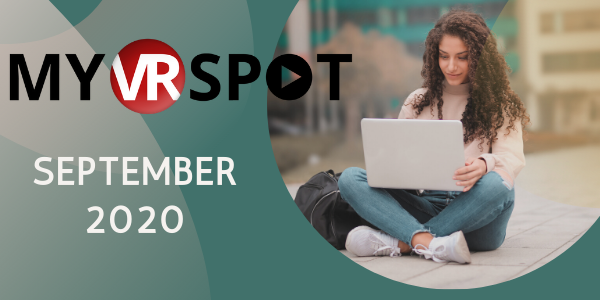 Heart fluttering. Butterflies in your stomach. Is this your first kiss? A roller coaster? Nope! It's back to school time! We want to make your transition back to school as seamless as possible by providing you with the tools and support you need. This month's newsletter brings you information on hosting a Virtual Open House, helpful tech tips, and exciting new developments!
Heading back to school amid a pandemic that is still going strong can be difficult, especially when trying to find alternatives for events that used to happen in person. One such event is Open House, where students and families can meet their teachers and prepare for the coming year. Rather than cancel Open House, why not host a virtual open house? Click below to see an example of an Open House created using the MediaSpot tool.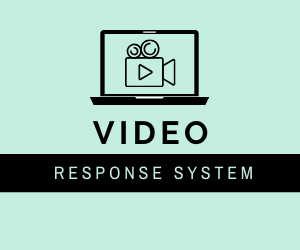 You may have noticed a new item on the main menu in your MyVRSpot account: VRS! VRS, or Video Response System, allows you to create Assignments made up of a series of prompts, to which your students can respond. Each prompt can have an associated media item and students can respond in a variety of ways: via text, video, audio, image, and more! What better way to create interactive assignments, activities, and assessments that are easily differentiated for your students? Click below for more information on how to use this new item in your teacher toolkit!

Some of the most common questions our Support Team receives are in regards to linking YouTube videos into the MyVRSpot system. You will notice certain restrictions with those uploaded YouTube links once inside your account. You will not be able to: download those YouTube videos to your local drive; share those videos to your Google Drive; or edit those videos with the Video Editor tool. In all these cases, this is due to Copyright restrictions! There are some benefits however to sharing YouTube videos through your MyVRSpot account: we remove all ads, comments, and suggested content, AND students are able to access this media on devices that block YouTube. You can even use those YouTube videos when creating a SmartSpot quiz!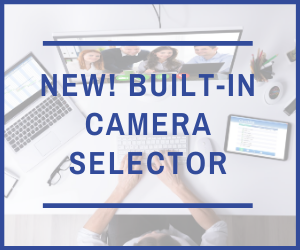 New! Built-In Camera Selector
We have just rolled out a small but powerful tweak to our Video Recorder! Instead of going through your browser settings to switch from one camera to another (perhaps to change from your built-in webcam to one that is plugged in via USB), you can now do so directly on the Video Recorder page! There are two drop down menus next to the Enable Camera button. The first allows you to select which camera you would like to use and the second is to switch your audio input.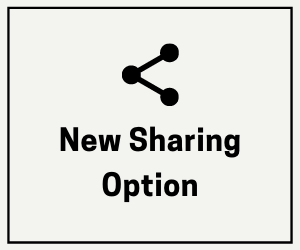 Due to popular request, there are now a few different ways to allow other users to access your media by selecting an option on the Edit Attributes screen.
A)   Viewers that are both inside and outside of your district will be able to Download the shared media item to their local drive.
B)   Users inside your district can Duplicate the media item, putting a copy of the item into their MyVRSpot account.
C)   Users inside your district can Share your media item through links and embed codes.*
*Note: if the original owner deletes the media item or leaves the district, your shared links and embed codes will no longer work. For this reason, if you are using their media item as part of your curriculum, we suggest using the Duplicate option, thus putting a copy of the video in your account.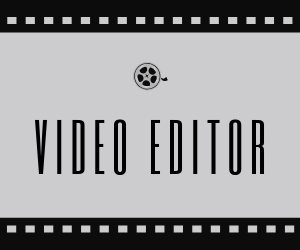 Coming Soon! Online Video Editor!
Be on the lookout for our built-in Video Editor. This new feature is being rolled out in phases, with Phase 1 giving you the ability to cut any part of your video, as well as create text overlays for your video. In future releases this Fall, you will also be given the ability to merge multiple video tracks together, insert transitions, and add background music to your edited project. Phase 1 is slowly being rolled out now, and the majority of our district customers should see the new Video Editor appear in the Create menu by mid-October. With the release of our Online Video Editor, MyVRSpot truly becomes your one-stop-shop for all of your K-12 digital media needs!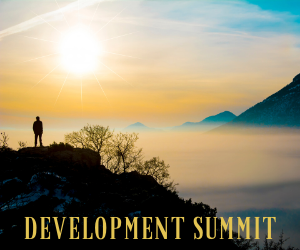 2020 Online Development Summit
Are you a MyVRSpot power user? Do you have great ideas for how we can improve our solutions to better meet the digital media needs of K-12 education? If you answered "yes", then please consider joining us for our 2020 Online Development Summit later this year! Click below if you are interested!
If you ever have questions, please do not hesitate to reach out to us via email at support@myvrspot.com, or call us toll-free at (888) 237-6740, where you will talk to a real person.