Fresh Ideas for K12 Video and Digital Media
In this April newsletter, we'll shower you with fresh video and digital media ideas and tools to plant and propagate in your school or school district.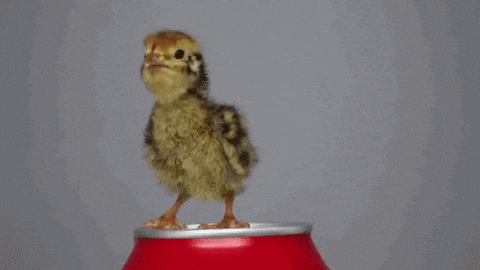 Curriculum Corner: Live Streaming + Science 

Live streaming is an egg-citing way to watch the process of life--from hatching eggs, fragile babies, to chirping chicks. If you want to broadcast your eggs, so your students can go online and watch any activity, just make sure to set up your live streaming channel to "Do Not Record."
Sharing is Caring –
District-Wide Media Repository

There's no reason to reinvent the wheel. Limit your time spent hunting for new content or waiting on requests to the Tech Department to unblock a YouTube video. MyVRSpot users can share their media and access other user-created media in a district-controlled environment. You can even share YouTube videos through the platform.
Year-End Maintenance For Your Graduating Students

The school year is coming to an end and your graduating students will be moving on! Often is the case after graduation, that those students may want to access content that they had saved into their MyVRSpot account. Now is a good time to mention to your students that if they want to keep any of their uploaded media, they should log into their account and save those items either to their personal computer, a flash drive, or even to their personal Google drive account.
Learn how to transfer content.
Did you know MyVRSpot has a Digital Signage solution called SmartSigns? It's efficient to use, engaging for both students and staff, and can connect with MyVRSpot's Live Streaming solution.

Read this article that describes why Decatur Township in Indiana loves SmartSigns.
Does Your District Use Canvas or Schoology As Your LMS?
If your district uses either Canvas or Schoology LMS systems, we're looking for a few beta testers this Summer. We will be releasing new Canvas and Schoology integrations, and need a few districts to help with our testing. If you're interested and willing to help us out, please email Zach at zach@myvrspot.com.
Have you or someone else in your district used MyVRSpot tools to create videos, lessons, or projects that you're proud of? Share the project with us and it may appear in a future newsletter, or maybe we'll even contact you for a featured article.